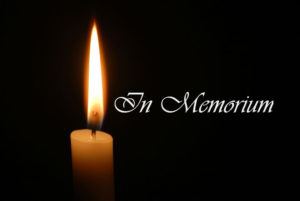 Gene Hurt Torbert
Gene Hurt Torbert died peacefully on Saturday, Sept. 7, 2019, at her home in Opelika. She was preceded in death by her husband of 66 years, Clement Clay "Bo" Torbert, Jr. Gene is survived by her three children, Dixie Alton (Mitch), Shealy Cook (Penn), and Clay Torbert (Cindy) as well as her five grandchildren, Rebecca Cook Davis (William), Elizabeth Cook, Clay Cook (Blair), Bo Torbert IV, James Torbert, and two great-grandchildren, Penton Davis and Celia Davis.
Gene was born on April 4, 1929, in Tuskegee, Alabama to Thelma Olivia Breedlove and Eugene Dixon Hurt. She grew up on Payne Street in Auburn, Alabama. Gene graduated from Auburn University with a bachelor's degree in elementary education in 1950. Gene and Bo were married on May 2, 1952, at the First Presbyterian Church of Auburn. They settled permanently in Opelika, where Gene became an active member of the First United Methodist Church, serving on various committees and boards. In addition to her church, Gene served her state and community as a board member on numerous civic organizations, including the Alabama Tourism Board, Opelika Historical Commission, Opelika Arts Association, Tuskegee Cemetery Board, Auburn University Women's Philanthropy Board, Keep Opelika Beautiful, and the Fort Morgan Commission. She was a member and lifelong supporter of Kappa Delta. Gene was a member of The National Society of the Colonial Dames of America. She participated in the Sojourners Literary Club in Montgomery and was proud to serve on the first advisory board for the Jule Collins Smith Museum.
A memorial service was held on Sept. 11, 2019, at 1 pm at the First United Methodist Church in Opelika. The family received visitors in the fellowship hall prior to the service.
The family would like to express its gratitude to Rebecca Love, Deborah Dowdell, Kristy Waters, Sheresa Patrick, and the late Pinkie Eason.
In lieu of flowers, memorials may be directed to the Alzheimers Association, the First United Methodist Church, 702 Avenue A, Opelika, Alabama 36801, or the charity of your choice.
Frederick-Dean Funeral Home directed.