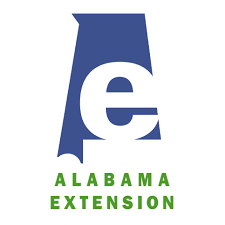 By Justin Miller
Special to the
Opelika Observer
Gardening has not been cancelled. Grass is still growing, trees are still budding and flowers are beginning to bloom. While the coronavirus pandemic has brought many Alabamians to a place of quarantine and stillness, many have turned their attention to the flowerbed and the backyard.
In this mandatory home time, honey-do project completions are at an all-time high. Yards and gardens have never looked better. The Alabama Extension home grounds team has stepped in to fill a need for gardening information and guidance.
Webinars reach and teach home gardeners
Kerry Smith and Rudy Pacumbaba, home grounds team co-leaders, said this has been an unprecedented time but they are proud of the team for seeing public needs and stepping up to the plate to fill it immediately.
"Just two days after Extension offices were temporarily closed, Dani Carroll, a home grounds regional agent in Talladega County, took the initiative to begin a daily webinar for homeowners seeking gardening information," Smith said.
Pacumbaba also complemented the work of the team.
"The same week Extension offices were closed, Allyson Shabel, an urban home grounds regional agent, talked to folks she knew from a recent project and they started the beekeeping series," Pacumbaba said. "It was amazing to see it all come together."
Get outside with Alabama Smart Yards
This series started with a couple of weeks' worth of topics on March 18 and has expanded to include near 30 webinars and still continues today.
"The series is a huge team effort," Carroll said. "We chatted when there was a possibility of Auburn University closing up shop temporarily. The team made the decision to jump in feet first to serve our communities."
Carroll said the attendance numbers have been encouraging, with an average of 180 live views each day. Even more views come from people watching the recorded version of these webinars.
"On average, 12% of the attendees report never attending an Extension program before," Carroll said. "We are excited to be offering online programs that reach and interest new audiences."
Garden Chat
The Alabama Extension Home Grounds team is also offering Garden Chat. Join the team for live visits on Wednesdays via Zoom. Alabama Garden Chat began on March 25 and will continue through May 27. Listen in as agents share what is going on in their backyard during the weekly program at 3 p.m.
Stay-at-Home
Beekeeping
Professionals from Alabama Extension and the Auburn University Bee Lab have teamed up for the Stay at Home Beekeeping series. Jack Rowe, Phillip Carter, Geoff Williams and Allyson Shabel continue to work to provide an alternative to the in-person beekeeping club meetings held across the state.
Shabel said most Alabama beekeepers are older adults, falling into the 60-plus age group.
"Beekeepers love to get together to talk and learn," Shabel said. "We knew if we didn't give them an alternative to their normal monthly meetings, there would be groups that would still try to meet. We wanted to do what we could to protect them."
These webinars have maintained a huge following throughout the coronavirus stay at home period. Topics have included hive care, queen management essentials, bee and parasite biogeography and discussions about other factors affecting hive health. Professionals present this series through Zoom and Facebook live.
"Registration for this series maxed out at 5,000 people," Shabel said. "Each session has shown great attendance numbers through both Zoom and Facebook. There have even been participants from New Zealand, France and Canada."
Teamwork
Carroll said the Smart Yard webinars would not have been possible if not for the collaboration among Extension teams.
"It isn't just the home grounds team," Carroll said. "We work together and are all on the Alabama Extension team."
To date, sessions have included agents from the home grounds, forestry and wildlife, commercial horticulture, food safety, and aquatic resources teams.
Shabel echoed Carroll's remarks, saying collaboration within Alabama Extension and with others has been a huge part of the beekeeping series.
"Because of the popularity of the first sessions, the team is collaborating with other universities and Extension Systems including speakers from the University of Florida, the University of Georgia, the University of Tennessee and Texas A&M University."
Master Gardener Helpline
During this time, the Master Gardeners continue to offer their services through the Master Gardener Helpline. In operation since 2006, the toll-free helpline answers calls state-wide. A knowledgeable team of trained volunteers, armed with research and a wealth of information from Alabama Extension professionals, are available to answer all garden-related questions.
Calls to the helpline run the gamut from vegetable gardens to lawns and trees. If gardening is on the honey-do list, the helpline is ready to help when people stumble upon a mystery insect or plant. Call the helpline Monday through Friday from 8 a.m. to 4 p.m. at 877-252-4769.
More Information
Find more information about gardening and each of these opportunities by visiting Alabama Extension online at www.aces.edu. Also, contact your county Extension home grounds agent for more information.