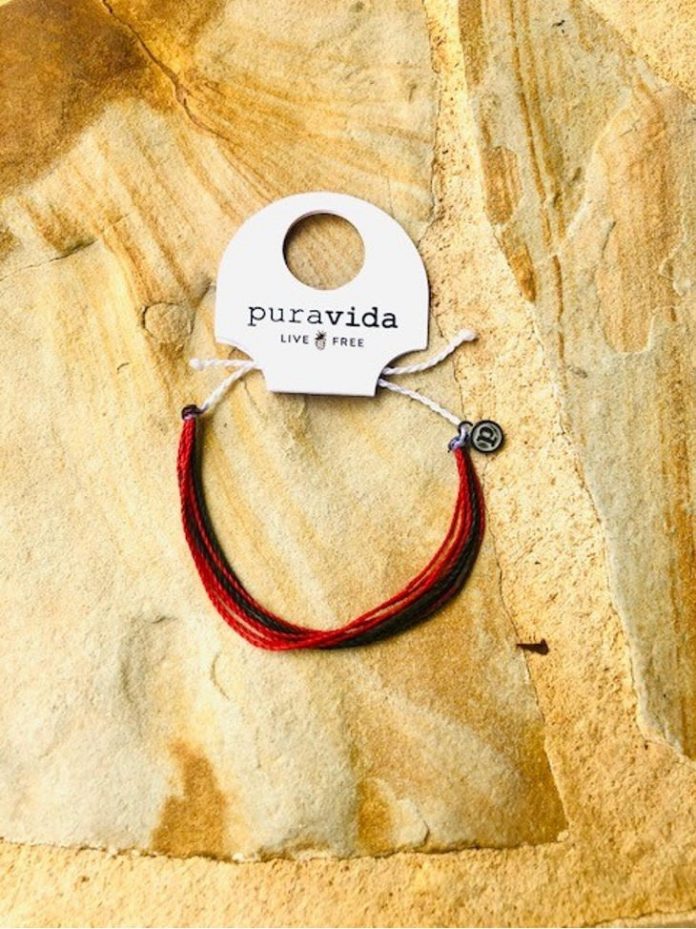 Special to the
Opelika Observer
Many people do not realize that shopping and purchasing items from consignment stores is an easy and effective way to practice environmental responsibility. From reducing energy consumption on the production of new clothes to water preservation to decreasing landfill waste, consumers can make a difference just by where they choose to "recycle" their clothes.
Fringe is excited to sponsor and introduce the "Keep Opelika Beautiful" custom Pura Vida bracelet. The goal is to bring awareness to Keep Opelika Beautiful and how they benefit Opelika. The bracelet was specially designed to promote Opelika with the well-known black and red colors.
Fringe has donated the bracelets so that when a customer makes a purchase, 100% of the sale goes directly to Keep Opelika Beautiful.
KOB Director Tipi Miller said she plans to enhance the school gardens in Opelika that give students the opportunity to develop their knowledge and give them an experience to "get their hands dirty."
The initial order includes 200 bracelets, priced at just $8 each. They will be sold exclusively at Fringe Consignment.
For more information, call 334-705-6727. The shop is located at 125 S. 8th St. in downtown Opelika.