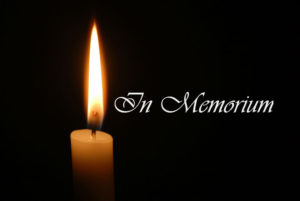 Mr. Frank Reagan, 72, passed away at Bethany House in Auburn on April 30, 2020. Graveside services were held at Garden Hills Cemetery on May 3, 2020 at 2 p.m. Pastor Johnnie Nelms officiated.
Mr. Reagan was born on Oct. 14, 1947 in Overton County, Tennessee to the late Johnnie and Lena Reagan. He grew up and graduated high school in Celina, Tennessee. He served in the US Army during the Vietnam War and was retired from Michelin. He lived most of his life in Opelika.
He was preceded in death by his first wife, Anne Reagan; and his sister, Katherine Reagan Booher.
He is survived by his loving wife, Donna Reagan; 1 daughter, Anna Chappell (O'Neal Bates); 3 sons: Michael Brown (Mel Phillips), Joey Reagan and Greg (Audra) Reagan; 2 sisters: Sue (Sam) Eldridge and Patricia (Doug) Green; Mr. Reagan had 13 grandchildren, 4 great grandchildren and several nieces and nephews. He also leaves behind his devoted Dozier and a host of beloved friends.
Jeffcoat Trant Funeral Home directed.