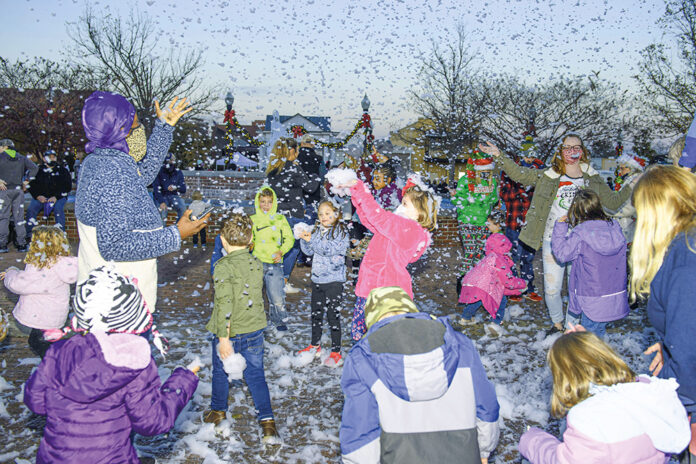 BY MICHELLE KEY
PUBLISHER
There is a chance for snow in Opelika next week, but not the cold, frozen kind that can disrupt travel and leave a mess on the roadways. Rather, next week's snowfall is expected to bring nothing but laughter to the downtown area.
On Tuesday, Nov. 30 the Opelika Chamber of Commerce will be hosting its annual community Christmas event Snopelika at Courthouse Square.
Snopelika will be a winter wonderland festival from 4:30 to 7 p.m. Artificial snow will be falling throughout the square for old and young alike to enjoy during the event. There will be vendors set up throughout the square for patrons to enjoy.
At 6:30 p.m., the Opelika High School marching band will lead the community from Courthouse Square to the Opelika Christmas Tree located on Railroad Ave and Mayor Gary Fuller and city council will share a Christmas story before the official tree lighting.
The presenting sponsor for Snopelika is Railroad Investment Group.