Photos and Story by
Robert Noles, Photojournalist
The Lee County Farm City Day celebration was a little different this year because of COVID-19. Instead of the annual Farm City Breakfast to kick off Farm City Week, the celebration was a combined kick-off and annual banquet. The celebration was held outdoors at Lazenby Farms on Nov. 7, 2020 at noon. The event included music by the Tony Brooks & Friends and a meal.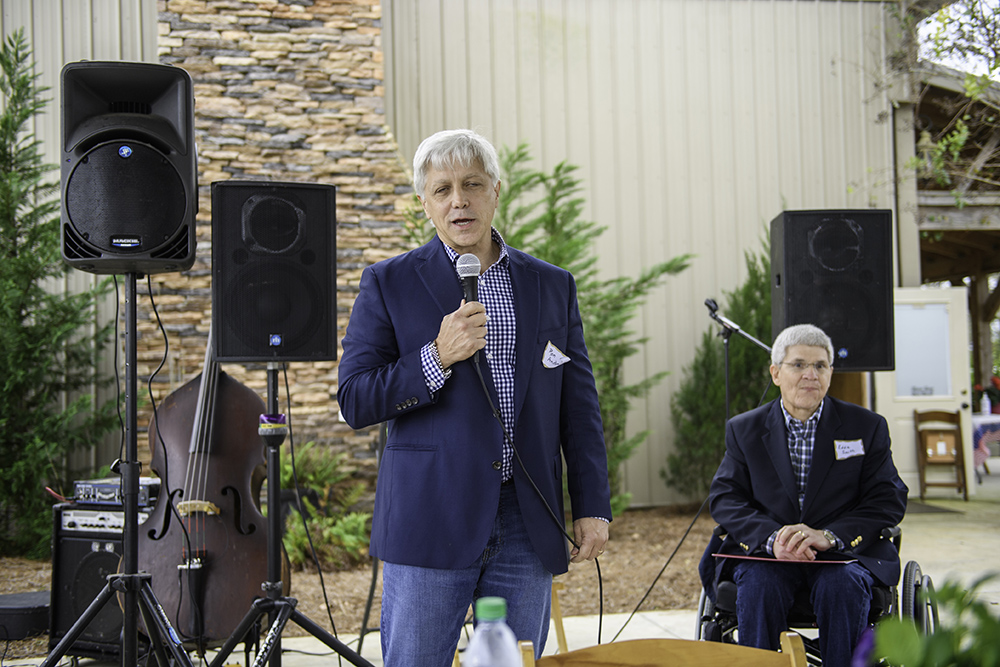 Auburn Mayor Ron Anders and Opelika City Council President Eddie Smith presented the Farm City Proclamations.
Wendiam Sawadgo, PH.D, Extension Economist from Auburn University, was the keynote speaker. Sawadgo spoke of the effects of COVID-19 on the agriculture industry including on pricing, supply and other effects to the end user.
National Farm City Week starts the Friday before Thanksgiving, and it recognizes the contributions farmers make to both rural and urban centers.
 The Lee County  Farm City Committee promotes a strong relationship between farm families and urban residents by providing programs and information to promote the appreciation of the agricultural community. For more information, visit www.facebook.com/LeeCountyFarmCityCommittee or call 334-749-3353.