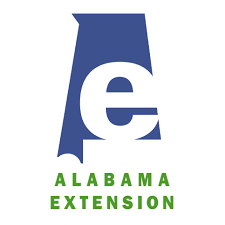 By Katie Nichols and Brittney Kimber
Special to the
Opelika Observer
SmartMap 2.0: The Next Step
While technology has been in homes, businesses and classrooms for many years, now technology is also helping those who work and play outdoors. The newest SmartMap release from Alabama Extension, SmartMap 2.0, focuses on using low-cost unmanned aerial vehicles (UAV) technology for video capture, forest mapping and other natural resource applications. SmartMap 1.0 introduced audiences to the world of geospatial mapping apps.
Dr. Beau Brodbeck, an Alabama Extension forestry and wildlife management regional agent, said many people can benefit from the SmartMap 1.0 and 2.0 workshops.
"Whether it be real estate firms, landowners, outdoorsmen or foresters, all can benefit from these workshops," Brodbeck said.
At a SmartMap 2.0 workshop, participants will learn about:
• low-cost unmanned aerial systems (UAS) and sensors, including multispectral cameras
• planning and executing UAS flights using web-based applications
• UAS imagery applications and interpretation
• exporting UAS imagery
The SmartMap 1.0 workshop provides participants with an introduction to UAV technology. SmartMap 2.0 is a more in-depth review of the apps used in planning and conducting UAS flights.
"In 1.0, participants learn easily adoptable skills for mapping land management of timber, wildlife or recreational pursuits," Brodbeck said. "In 2.0, the workshop explains in depth the UAV technology, applications and software needed to capture and generate forest imagery and maps."
The 1.0 and 2.0 workshops are stand-alone courses. Participants do not have to attend a 1.0 workshop to attend a 2.0 workshop.
Currently, there are three SmartMap 1.0 and three SmartMap 2.0 workshops scheduled throughout the year. For more information on these dates and locations visit Alabama Extension online, www.aces.edu.
The registration is $50 for each workshop, which includes lunch. Each workshop is limited to 25 participants so, pre-registration is strongly encouraged. Programs with fewer than 10 pre-registered participants will be canceled. Visit the Alabama Extension Store to register for a SmartMap 1.0 and SmartMap 2.0 location.
For more information about the SmartMap workshops, visit www.AlabamaSmartMap.com or email questions to Smartmap@auburn.edu.
Irrigation Field Day June 26
On-farm irrigation use is becoming more prevalent as Alabama producers work to eliminate unknowns in the field and on the farm. Alabama Cooperative Extension System Precision Agriculture Specialist Dr. Brenda Ortiz is offering an irrigation field day for producers in Town Creek on June 26 at Posey Farms.
Ortiz said irrigation adoption is increasing in Alabama. She and her colleagues are working to help producers maximize irrigation crop impacts.
"Farmers will get full benefits if they use proper practices and technology to apply the right irrigation rates at the right time and right place," Ortiz said. "Under irrigation can reduce yield and over irrigation can increase nutrient leaching risks."
Use of ponds to store water during winter months for irrigation during the summer is key to reducing the risk for drought and protecting the environment. Ortiz said the workshop will highlight these topics and others.
Farmers, extension agents and industry representatives will present throughout the day, providing a well-rounded program for producers looking to improve and expand their irrigation use.
Farmers will share tried and true irrigation practices, while extension personnel will partner with industry representatives to showcase technology use to support irrigation decisions.
Ortiz said producers will visit several irrigation technology-based stops across a 460-acre irrigated field. The lunch hour will include speakers.
Posey Farm is working with Ortiz to demonstrate several practices including:
• use of soil sensors for irrigation scheduling
• variable rate irrigation
• use of ponds for irrigation water storage
• irrigation impact on nutrient movement
Representatives from several irrigation companies will also have booths and presentations at the workshop.
Registration for the irrigation field day begins at 7:30 a.m. Pre-registration is not required, but those planning to attend can contact Donna Shanklin or Danny McWilliams. Producers will head to the field at 8 a.m. Lunch will be provided. The event will conclude at 12:30 p.m.
For more information about irrigation systems in Alabama, check out the Extension publication "Investment Costs of Center Pivot Irrigation in Alabama—Three Scenarios, ANR-2541."
4-H Poultry Week
Calling all Alabama 4-H members! Registration is now open for the 2019 Alabama 4-H Poultry Week events. Scheduled for the week of June 24, all events will be hosted in Auburn.
"We are excited about the continued expansion of 4-H animal science events," said assistant director of Alabama 4-H Dr. Molly Gregg.
"With 4-H Poultry Week, participants develop skills they can also use in other aspects of their life."
4-H Poultry Week offers a variety of events to participate in, including 4-H Avian Bowl, Poultry Judging Contest, Egg Cookery and Poultry Que. These events test 4-H members' knowledge and skill through friendly competition.
Poultry Week Events
In addition, all Alabama 4-H members ages nine to 18 are welcome to attend and compete in the events.
The 4-H Poultry Week events are as follows:
• June 24: Participants interested in the Avian Bowl will compete as teams in a double elimination contest. Contestants must also have a comprehensive knowledge of subject matter for several species of poultry, food safety, physiology, nutrition, eggs and related subjects.
• June 25: The 4-H Poultry Judging Contest teaches contestants to make decisions in an orderly manner, use reasoning skills and to communicate decisions. Participants interested in this contest will use USDA grading criteria to determine quality of ready-to-cook poultry and eggs.
• June 26: Both Egg Cookery and Poultry Que events will test the cooking skills of 4-H participants. In Egg Cookery, contestants must prepare an egg dish, demonstrate presentation skills, and incorporate knowledge of the egg industry, food safety, egg quality as well as nutrition. The Poultry Que contest involves skills in barbecuing and preparation of a product. Senior level participants will give a presentation that demonstrates knowledge of the subject industry, food safety and also product attributes.
Registration
To compete in the 2019 Alabama 4-H Poultry Week events, members must register in 4HOnline by June 14. Late registration is June 15–19, but an additional $10 fee will be charged.
For more information about registration, visit the website at www.alabama4h.com or contact the Lee County Extension office.
Alabama 4-H provides youth development and education as part of the Alabama Cooperative Extension System.
4-H Camp
Young people across Alabama are packing their suitcases with swimsuits, sunscreen and bug spray in preparation for 4-H Summer Camp. The Alabama Cooperative Extension System together with Alabama 4-H host the three-day camp throughout the summer each year beginning in June.
"4-H Summer Camp teaches youth to love the outdoors and step out of their comfort zones," said 4-H Science School Director of Environmental Education Amy Carbone. "The values of Head, Heart, Hands and Health all work together to create a fun, safe and educational camp experience."
All campers between the ages of nine and 14 are welcome. Instructors are first aid and CPR certified, lifeguard certified, have passed background checks and have also completed a two-week summer camp training. In addition, Alabama Extension staff and volunteers chaperone each camp session. They have also cleared background checks and completed 4-H overnight chaperone training.
Camp Activities
The Alabama 4-H Center has many activity stations, perfect for camp programming. For example, canoeing, swimming, water games, team building activities, a wildlife watch and a Luau party are a few of the activities this summer.
Each activity is purposefully selected to positively impact and shape camp experience. In addition, group support activities help campers work together, build relationships and support each other with encouragement.
"Summer camp is my favorite time of the year. Campers are always full of energy and eager to try new activities," Carbone said. "I look forward to every camp session watching young people push themselves to be the best friend, encourager and camper they can be."
4-H Summer Camp provides fun opportunities and rewarding experiences that have young people returning year-after-year.
The Alabama 4-H Center is located on Lay Lake near Columbiana, Alabama.
For more information, contact the Lee county Extension office or visit www.alabama4h.com.