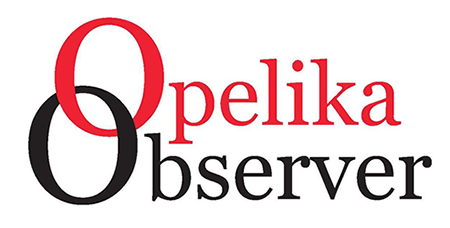 CONTRIBUTED BY
JERRY DAKINS
OPELIKA —
Emergency Medical Technicians (EMT's) respond to thousands of medical calls each year, and they are among the first to respond to persons that are in medical distress. For this reason, it is an honor for the Opelika Exchange Club to recognize an EMT each year for their dedication to their profession and community. The Exchange Club of Opelika held an awards and dinner program on Thursday, May 19 at 6:30 pm to honor JT McCracken. McCracken was selected as this year's recipient of the Opelika Exchange Club EMT of the year award. The program was held at the Lee County Fairgrounds, 2408 Lafayette Parkway, in Opelika.
McCracken (fondly referred to as "JT") has been working with East Alabama EMS for over 20 years. During this time, McCracken has worked his way up to the position of shift supervisor. McCracken is responsible for leading the daily operations of his shift along with ALS care for patients and has received multiple compliments in regards to his professional bedside care. He is also responsible for keeping up with all of the fleet maintenance for the department, which includes regular routine maintenance and any unscheduled mechanical issues that may arise.
When not working as a paramedic with EMS McCracken volunteers his time with the Beauregard Volunteer Fire Department as an assistant fire chief and paramedic. He said it is his mission in life to serve the citizens of Lee County.
The purpose of this service award is to bring attention to and further enhance the public's level of respect, admiration, and appreciation for the services that Emergency Medical Technicians provide.