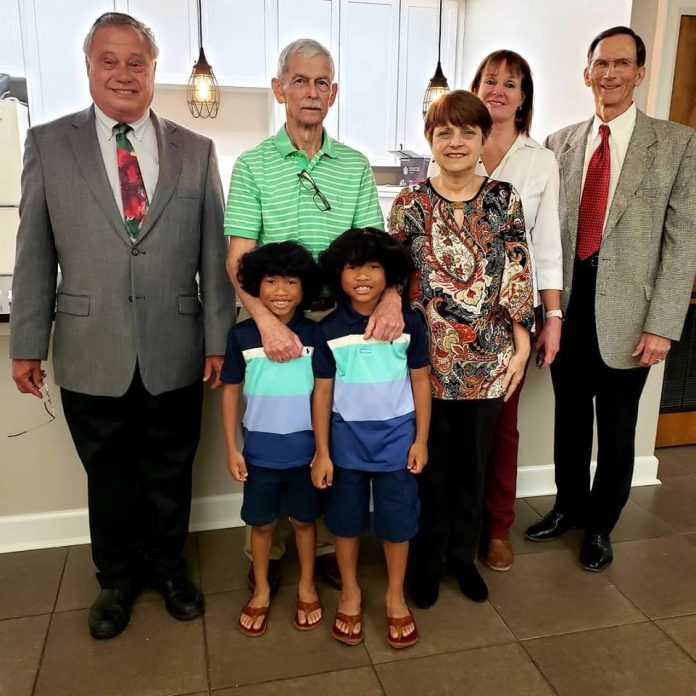 By Morgan Bryce
Editor
A new initiative through Envision Opelika's Character Council and the Opelika Kiwanis Club is seeking to recognize individuals from across Lee County who are unselfishly lending or using their talents to make a positive impact on the lives of others.
Last month, Opelika resident Michael Melnick was the first-ever recipient of the monthly Opelika Character Award, receiving a "Kiwanis Character" cake, recognition at the club's weekly Thursday meeting and a plaque bearing his name and the Opelika Character Creed.
"People deserving of this recognition (like Melnick) are individuals who are making a difference in the community because of the high character they represent," said club and council member Rusty Sheehan.
Those interested in nominating an individual must submit two-paragraph, story-form description of that person by email to envisionopelika@myops.net, detailing how that person "has exhibited exceptional character in their lives." The award is broken down into two categories of eligibility, with one dedicated to individuals whose full-time jobs is dedicated to bettering the community and the other for individuals who freely choose to use their time and resources to give back.
Entry is open to all Lee County residents, regardless of affiliation status with Envision Opelika or the Opelika Kiwanis Club. Initiatives like the character award and the Opelika City Schools' "Character Word of the Month" are ways to spotlight the ongoing good of the community, Sheehan added.
For more information about the award or other organizational initiatives conducted by the two entities, visit www.envisionopelika.com or www.opelikakiwanis.org.