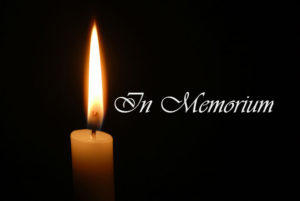 Emma Fleming Farr
Emma Fleming Farr, age 94, passed away peacefully on Friday, January 11, 2019, at Bethany House in Auburn. She was born September 19, 1924 in Hartwell, Georgia to John and Nora Fleming.
Emma met her husband, Wallace Farr, while attending Piedmont College in Demorest, Georgia where she served as the private secretary to the Piedmont College President and worked as the school's registrar. Emma and Wallace were married in Demorest Georgia on February 22, 1947.
She is preceded in death by her husband, a brother and sister, and great grandson, Joseph Farr.
Emma is survived by her five children; Gail Greene, Wallace (Wally) Farr, Jr., (Linda), Russell Farr, Liz Farr, and Susan Young (Burt); siblings, Hailey Fleming, Johnnie Wilson and Gladys Willis; nine grandchildren, Stephen (Kirby), David, Robert (Madeline), Bryan, and Clayton Farr and Drew (Shea), Brad (Alexus), Taylor, and Allison Young; great grandchildren, Wells and Clementine Farr and Luke Young.
Emma and Wallace moved to Opelika, Alabama in 1960. Emma's greatest supporters were her friends and family through First Baptist Church of Opelika where she was a faithful and active member of the Sarah Sunday School class. Emma truly had a passion for reaching out to others and showing them her love through service. She was a beloved wife, mother, grandmother, great grandmother and friend.
Family, friends, and others whose lives were touched by Emma were invited to Jeffcoat-Trant Funeral Home in Opelika on Sunday, January 13, 2019 for visitation at 12:30 and the service followed at 2:00 p.m.
Jeffcoat-Trant Funeral Home and Crematory directed.