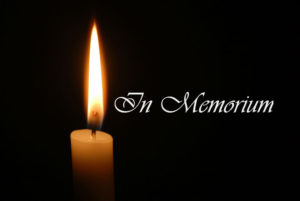 Emily Gayle Smith Melton left this world on the evening of Thursday, Aug. 24, 2023.
Gayle was 82 years of age, having been born on Aug. 1, 1941. She was born to her parents, Henry Broughton Smith and Elma Jowers Smith and enjoyed her early life being raised on the beautiful Twin Lakes, of northern Opelika.
Gayle was deeply steeped in her Christian faith, instilled in her by father and mother and she treasured a very prayerful and devoted belief in God. Gayle grew-up in the First Baptist Church of Opelika, where she married her husband, Pep Melton, in 1970. The two were wedded in the church's chapel and were together for 53 years, until Gayle's departure.
Gayle lived her life for her family. She was a devoted wife and homemaker who gratefully gave all of herself to her husband and most especially to her two children, Allyson and Spearman. Her strong belief in Jesus Christ and devotion to live by her faith enveloped the home that she created and came to positively transform the life of her two children and her grandson, Braison.
Gayle enjoyed many good times with her husband and children on Alabama's gulf coast and beautiful Lake Martin. She loved the water. Gayle felt "safer and closer to God on the water," as she put it and credited this to memories she enjoyed of outings with her father-who was a deacon at First Baptist Church of Opelika — taking her onto the small boat from which he fished with her on Twin Lakes, when she was a young girl.
Gayle loved "antiquing," as she called it. Her passion for antique mall exploring and love for collecting and reselling the various little treasures from her weekend antique hunts extended from Angel's Antiques in Opelika to a small shop in Dadeville and all the way to the Rose Bowl of Pasadena, California.
The many wonderful trips taken with her husband and with her family were always captured on the hundreds and hundreds of photographs that Gayle took, especially those of her children and of grandson. Her love of photographs and capturing moments with her family brought her a great deal of joy.
In later years, Gayle helped her husband through his fight with cancer. And after his recovery, he was with her until the day she left this earth.
Gayle is survived by her husband, Pep Melton, her two children Allyson Pierce and Spearman Melton; she is also survived by her grandson, Braison Pierce and by his father, Timothy Edward Pierce.
Gayle once told her husband Pep that, "with him, life is an adventure." It was a good adventure. She lived. She loved. And she cherished her family.
And now she walks in peace beneath the loving gaze of Christ.
A graveside service was held Monday, Aug. 28, 2023, at Garden Hills Cemetery with Pastor Jeff Meyers officiating.
In lieu of flowers, the family asks that donations be made to St. Jude Children's Research Hospital.
Frederick-Dean Funeral Home handled all arrangements.