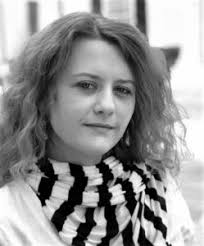 By Sarah West
Returning to the places where one's soul rests, there I find renewal, enrichment and a multitude of things awaiting pen. Miles from my Alabama home, I seek retreat among the hills and valleys of Appalachia. A magnetic pull draws upon my senses. There I return to the well which never runs dry. It always yields provision for spirit and serenity for mind.
Along my northerly treks, I return to the Historic Mast Farm Inn, a place that I fell in love with some years back. It is a well-appointed oasis, an ode to centuries of blue-ridged sunrises and sunsets; welcoming friends and visitors to a picturesque haven, a small dot on the map, called Valle Crucis. The Inn exudes the form of understated elegance that this Appalachian farm region reflects. Through refined cuisine and idealistic southern hospitality, guests feel at home and at ease.
Meandering pathways, gardens tended with exemplary care, carpets of green welcome the spontaneity of promenade in bare feet. One's walk is embellished by borders which bloom exuberantly. Morning mists encapsulate this painted panorama, caressing waves of deepened blue, lilac hues and gray. The aromatic air holds much weight, blanketing the senses with sweet energy.
Each day begins with morning coffee delivered to one's door. The awakening sips paired with early daylight render melodious prelude to breakfast's scores. The alluring mélange of fragrances flow from lower halls to upper corridors, enticing one's palette for all the chef's menu might behold. Simplicity in its most delectable form provides the day with a sensational beginning. Ricotta, Pesto Parmesan Tartlets laced with balsamic and tomatoes, fresh from the garden, were followed by Buttermilk Pancakes with Raspberry Coulis, peaches, Marion blueberries, caramelized peppered bacon and cream with mint. The Inn, Chef and Staff personalize a breakfast befitting of quintessential southern charm. The personal touches extend from reservation to return. A home away from home, Mast Farm Inn echoes the emblematic tones of the Appalachian region as a whole.
Sarah West serves the Opelika Observer as a contributing columnist, with written works of Cultural Arts relevance and prose. She is a preservation, and conservation advocate, activist, and visual artist of American Illustration with a focus on Regional Narrative Painting. She is founder of the Sarah West Gallery of Fine Art, A Center for Cultural Arts, Smiths Station, Alabama's premier fine arts destination. She is the appointed Official Artist to the City of Smiths Station, a Lee County syndicated columnist, the director of her art center's Cultural Arts Outreach Initiative which partners with local schools to make the arts accessible to all. She also serves a chief curator to the City of Smiths Station, City Hall Art Galleries. She is a founding member of the Smith Station Historic Commission. She is a member of the Women's Philanthropy Board- Cary Center, Auburn University College of Human Science. She is an elected member of the Society of Illustrators- NYC. She mentors art students of every age through weekly classes at her studio located in the heart of Smiths Station, Alabama. To learn more about her work and activism visit, www.thesarahwestgalleryoffineart.com.