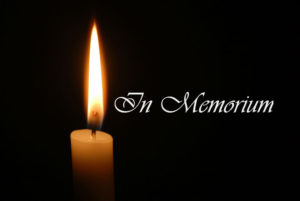 Eleanor Allen, 83, passed away peacefully at her home on May 30, 2020 surrounded by her loving family.
She was a beloved wife, mother, grandmother, great grandmother, great-great grandmother and a great friend. Eleanor was born Feb. 27, 1937 to the late Nathan and Addie Pearl Hall. She was a devoted homemaker. She loved and was loved by all who knew her.
Eleanor gave her heart to the Lord on Mar. 12, 1964. She loved the Lord and was a dedicated and willing servant to several churches for over 50 years. Sis. Eleanor became a faithful servant under the ministry of Rev. W C Sanders, Emmanuel Holiness Church (On the Hill) in Opelika and Beauregard Full Gospel Revival Center, Opelika. She later became a member of the Eastside Emmanuel Holiness Church, Opelika, where she served as the Children's Choir Director and Assistant Church Secretary for many years.
She was preceded in death by her daughter, Betty Jean (Byron) Lindsey, and her brother, Billy Hall.
She is survived by her loving husband of 56 years, Larry Allen of Opelika; Children, Johnny (Jean) Hamby, Ricky Hamby, Ronnie (Rhonda) Hamby, Jack (Belinda) Hamby, Eric (Terri) Allen, Lisa Clark, Joy Wilson, Connie (Lynn) Carr, Micah (Angel) Allen, and Patrick (Gina) Allen all of Opelika, AL; Brothers, Preston Hall, Louie (Martha) Hall, Leonard (Judith) Hall, and Ray (Cherie) Hall; Sisters, Martha Hall, and Pat (Harold) Ray; 33 Grandchildren; 42 Great Grandchildren; and 11 Great-Great Grandchildren.
Visitation was held June 2, 2020 in the parlor at Frederick-Dean Funeral home and a funeral service for immediate family followed at 12:15 p.m. in the Chapel with Rev. Adam Bowen, Rev. Johnny Hamby, and Rev. Jackie Prickett officiating. Interment followed at Garden Hills Cemetery.
The pallbearers were Elisha Nelson, Taylor Ragsdale, Walker Clark, Dillion Cole, Garrett Carr, Spencer Carr and Conner Carr.
The family would like to thank Courtney with Amedisys Hospice for all the love, compassion and care.
Frederick-Dean Funeral Home directed.