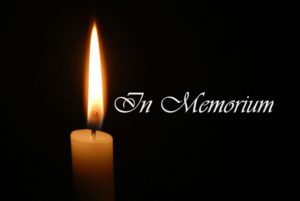 Edwin Joseph Bengtson
Edwin Joseph Bengtson died April 9, 2018 at Bethany House after a brief but courageous battle with lung cancer. Ed was born on Dec. 24, 1927 in Waltham, Massachusetts to the late John Arthur Bengtson and Louise Conniff Bengtson.
After completing high school in Waltham, Ed enlisted in the US Navy, serving his country aboard the USS Sicily during the last two years of World War II.
After the War, Ed used his GI bill benefits to complete his education, earning an undergraduate degree and a master's degree in physical education from Springfield College and a second master's degree from Yale University. He taught physical education and coached at both the high school and college levels at schools in Michigan and Nova Scotia, Canada while playing semi pro baseball and football for teams in the US and Canada.
While coaching men's gymnastics at St. Clair High School in Michigan, Ed led his team to multiple state championships before moving to Auburn, Alabama in 1970 to teach in the Physical Education Department at Auburn University and to coach baseball and women's gymnastics.
After retiring from Auburn University in 1990, Ed became a highly successful competitive weight lifter, and in 2007 he won a gold medal in the World Championship Games in Hungary.
Ed loved watching and participating in sports of all kinds and reading cozy English mysteries as well as books on American, European, and Scandinavian history and culture, but it was his service to Emmanuel Episcopal Church in Opelika that became a major focus of his life both during his tenure at Auburn University and throughout his retirement. Ed loved his Church, and for nearly fifty years he served it faithfully as a Lay Eucharistic Minister, Lector, and Vestry member, faithfully giving his time and service whenever and wherever needed.
Of all the many qualities of heart and mind that defined Ed, it is his wry and quiet humor, his gentle demeanor, his intelligence, his wisdom, and his abiding and unfailing compassion that will remain in the memories of all who knew and loved him, especially the many students whom he influenced and guided.
Ed is survived by his two adult children, Ellen Strickland and Edwin Bengtson, Jr, both of Auburn; his two sisters, Norma Fay of Arlington, MA and Evelyn Gazzola of Plymouth, MA; his devoted partner Linda; his canine companion Mungo; and numerous beloved nieces and nephews.
He was a rare and wonderful man and will be missed with deep sorrow but remembered with abiding joy. There will be a celebration of Ed's life at Emmanuel Episcopal Church in Opelika on April 21 at 11:00.
In lieu of flowers, friends and family ask that contributions be made to Emmanuel Episcopal Church in memory of Ed.