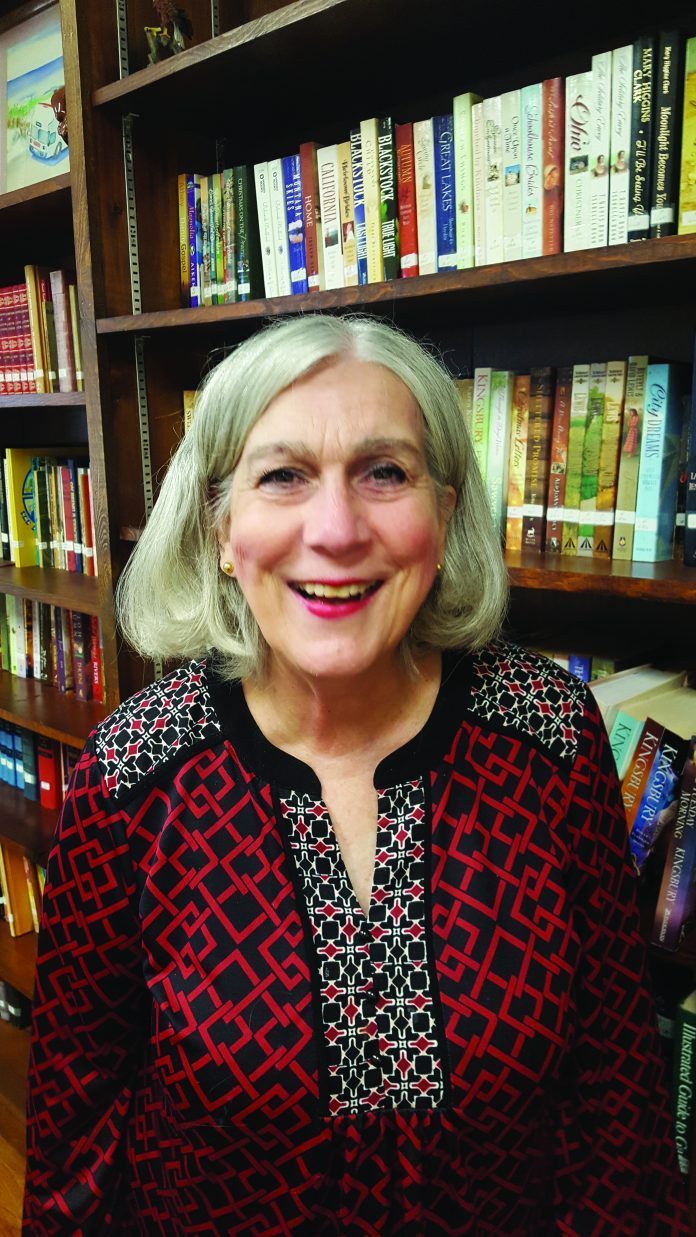 By Beth Pinyerd
For the Opelika
Observer
One of the special centers I enjoy children rotating through in a classroom is the art center, where a fresh white sheet of paper stretched out on an easel or table is waiting to be painted or drawn on by the hand of a child. The blank easel page waits for the artist's touch. This is the way it is with our lives. Sure, we may have certain gifts, talents, or services that we use in serving the kingdom, but we must realize that our blessings, talents, gifts, and motivation are painted as our life by the grace of our Heavenly Father.
How can an empty easel page talk or a blank blackboard mean anything unless it's been painted or written on? How can our lives speak unless it has been touched by the hand of our Heavenly Father?
This is only realized by having a relationship with the Son of the Father, Jesus Christ. We must ask ourselves the question, not "what can I do for Him" but "what can I be for Him." How do we teach our children this truth? We can start by closely examining the life on earth of our Savior and how he was one with the Father in everything he spoke or did, and is doing.
From Christ's birth in a manger on a bed of straw, as well as the tomb which was provided for him by Joseph of Arimathea, we witness the hand of the Father providing for his son. Christ realized the importance of being an empty vessel as we witness the many times he drew away from the crowd to commune with the Father in prayer.
We see God's hand on his son's life when in Luke 2:46-47 as a young 12-year-old Jesus was in the temple, sitting among the teachers, listening to them and asking them questions. Everyone was amazed. Quickly, we see God's hand on the canvas of his son's life when Jesus responded to his parent's concerns "Didn't you know I had to be in my Father's House?" Being still and knowing that God was his father in the stillness, he was submitting to God who was painting on the canvas of his son's life. Luke 2:52 – "And Jesus grew in wisdom and stature and in favor with God and men."
As we see Jesus' life being touched by the hand of his Heavenly Father, we see that our Savior waited upon his Heavenly Father to be anointed by the Holy Spirit in his ministry, miracles, teaching and saving our lives. Jesus never ran; He always walked as He trusted His Father every step of the way. As we paint on the canvas of children's' lives in our families, community, and churches we must look at the life of Christ as our model in guiding our children to the portrait that God intends. Realizing that God holds the palette, paint and brush in prayer, God's word and living for him our own portrait will reflect the light and colors of his Love. This is the grace and the love of our creator as he made us to fellowship with him. Waiting, submitting, and obeying gives us joy, freedom, and more than that a portrait of who we are in Christ and what he intended us to be.
To all our readers, I hope each and every one of you has a wonderful Easter.