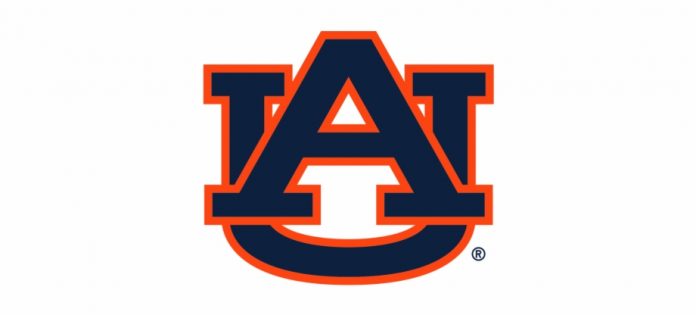 CONTRIBUTED BY
AU ATHLETICS
AUBURN —
Auburn Athletics and Dyehard Fan Supply, the premier retail solutions provider for America's top sporting events, venues and teams, announced Sept. 7 a joint initiative to establish a broad-based name, image and likeness (NIL) merchandise program in support of Auburn student-athletes.
"This partnership between Auburn Athletics and Dyehard Fan Supply represents a victory for Auburn student-athletes and fans," said Auburn Executive Associate Athletic Director Djenane Paul. "The Auburn Family will be able to purchase apparel, jerseys and merchandise of their favorite players with a portion of the revenue directly benefiting the student-athlete whose name, image and likeness is portrayed. It's the next step in how Auburn is innovating and leading the way in the NIL space to maximize opportunities for student-athletes."
This innovative NIL program is part of Dyehard's larger partnership with Auburn Athletics, where the company serves as the official online, in-venue and brick and mortar retail merchandise provider. Dyehard will manage the comprehensive NIL merchandise program that will represent student-athletes with a more inclusive approach to their offerings.
The Auburn Team Shop's NIL merchandise currently includes exclusive Under Armour replica football jerseys in addition to a broader offering of name and number T-shirts for all athletes who have opted into the general licensing agreement with The Brandr Group. As the athletic season progresses, the Auburn Team Shop will continue to expand its offering of NIL products to include the addition of exclusive Under Armour replica men's basketball jerseys later this fall. In addition, Dyehard will be looking for opportunities to integrate NIL engagements with sister company REVELXP, also a partner of Auburn athletics.
For Auburn fans and student-athlete families, this is a completely new team merchandise offering. Fans now have the ability to create their own custom Auburn apparel using the preferred student-athlete name and number, Auburn logos and more.
To date, the majority of NIL merchandise opportunities that have been created by sports retail providers are catered to select sports and athletes. This initiative between Dyehard and Auburn represents a new approach to NIL offerings and creates a much more inclusive offering for student-athletes.
"At Dyehard, we felt it was important to move quickly with a partnership-first approach to NIL, and as the official merchandise provider for top collegiate athletic departments in the country, we are extremely proud of what we are doing with our partners," said Dyehard Fan Supply CEO Wes Day. "NIL's purpose is to support student-athletes, and we saw immense value in creating an inclusive merchandise program and are excited to have it launch with Auburn and their fan communities."
The new Auburn NIL apparel, merchandise and exclusive jerseys are now available on shop.auburntigers.com.
ABOUT DYEHARD FAN SUPPLY
Dyehard Fan Supply is a turnkey sports retail solutions provider for some of America's top sporting events, venues and brands. With a focus on your brand, Dyehard leverages best-in-class practices to deliver a superior omni-channel buying experience to fans online, at-events and inside your brick-and-mortar stores. Whether you're a fan of college or pro sports, teams or individual events, Dyehard Fan Supply is on the forefront of customer-focused concepts and innovative solutions designed to grow your retail business. Dyehard serves as the official merchandising partner for several other major programs, including the University of Arkansas, Auburn University, the University of North Carolina, Columbia University Athletics, the BIG EAST Conference, Rutgers University, the University of Pittsburgh, Michigan State University, Mississippi State University, the West Coast Conference, Iowa State University, Miami University, Appalachian State University, West Virginia University, University of Connecticut, Allstate Sugar Bowl, Fiesta and Cactus Bowl, LouCity FC, Racing Louisville FC, Winston-Salem Open, US Open, Kentucky Derby, ProRodeo, USA Volleyball, Stephen F. Austin, University of Delaware, Syracuse University and more. Visit www.dyehardfansupply.com for more information