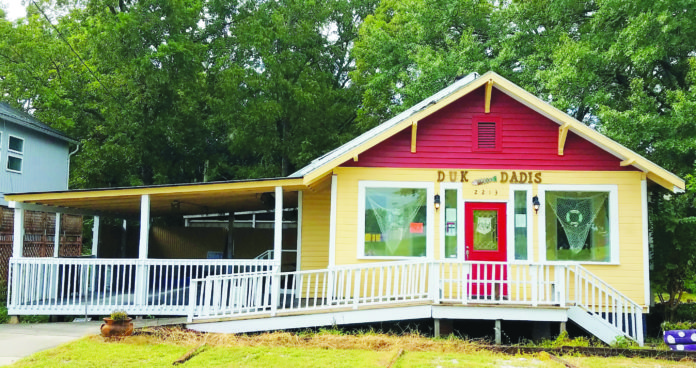 By Morgan Bryce
Staff Reporter
Craving Southern-style seafood and fixings at an affordable price? Look no further than Opelika's newest take-out restaurant/fresh fish market, Duk Dadi's.
The establishment, which opened in May, offers a wide array of seafood and made-from-scratch sides and desserts.
"We have all kinds of fish … we got catfish, mullet, sand bream and freshwater bream, perch, bass … but it all varies on a weekly basis," said Duk Dadi's owner Kendra McDuffie. "…as for sides, we have cheese grits, salad, cole slaw, okra and fries. My grandmother makes red velvet cakes, and we have sweet potato pies, pound cake, banana pudding, and whatever else we feel like making."
McDuffie said fish market patrons can have their purchases cleaned for free, or bring in their own and have the Duk Dadi's staff clean it for $3 per pound.
Relying on Facebook and word-of-mouth marketing, McDuffie said her business is gradually building a loyal customer base.
"It's going to take us some more time for the clientele to build. People come, and we enjoy that, and the business pays for itself," McDuffie said. "In the food business, you usually only have one shot to impress, and people aren't going to come back if it ain't good. Everything we make here, we make it fresh, and cook it fresh to order."
Duk Dadi's is open Thursday through Saturday from 10:30 a.m. – 7 p.m. For more information, call (334) 707-9557. The business is located at 2213 Pepperell Parkway.