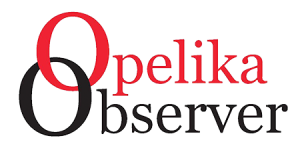 "Dream Mentorship is a curriculum based organization that provides women with the resources, strategies and tools they need to pursue their dreams with confidence and clarity," said Mac-Jane Crayton, founder and executive director of Dream Mentorship. "Our mentoring programs, courses and events are designed to help women, especially first generation college students and women in vulnerable communities, have a competitive advantage in their career, so they can live the life they truly dream of."
The virtual conference and party is used to provided resources to women in the area to help them in career and professional development.
Crayton will host the event and there will be four other women invited to speak and share their experiences, including: Connie Rosales, founder of the Esperanza Project; Tiffany Gibson-Pitts, founder and CEO of Girls STEPS, Inc.; Dawn Patton, founder and CEO of Patton Accounting and Tax and Olivia J. Cook, Ph.D., founder and president of Olivia Cook Enterprises LLC and professor at Texas Southern University.
"Our goal is to build a community to support young women, both those in and out of college or at a startup phase of a business or nonprofit," Crayton said. "During this one-day virtual conference, old and new dreams will be ignited, women will be empowered, and a new inspiration to live their dreams will be birthed."
The conference will help women learn how to balance the responsibilities in their lives, have the opportunity to network and participate in giveaways, among other events.
"We want to help women who have struggled with finding the right resources to help them in their career and professional development, who have questions about their purpose, passion and goals and who wish someone can show them the blueprint on how to start a business," Crayton said.
To register, visit www.dreammentorship.org/dreambrunch.