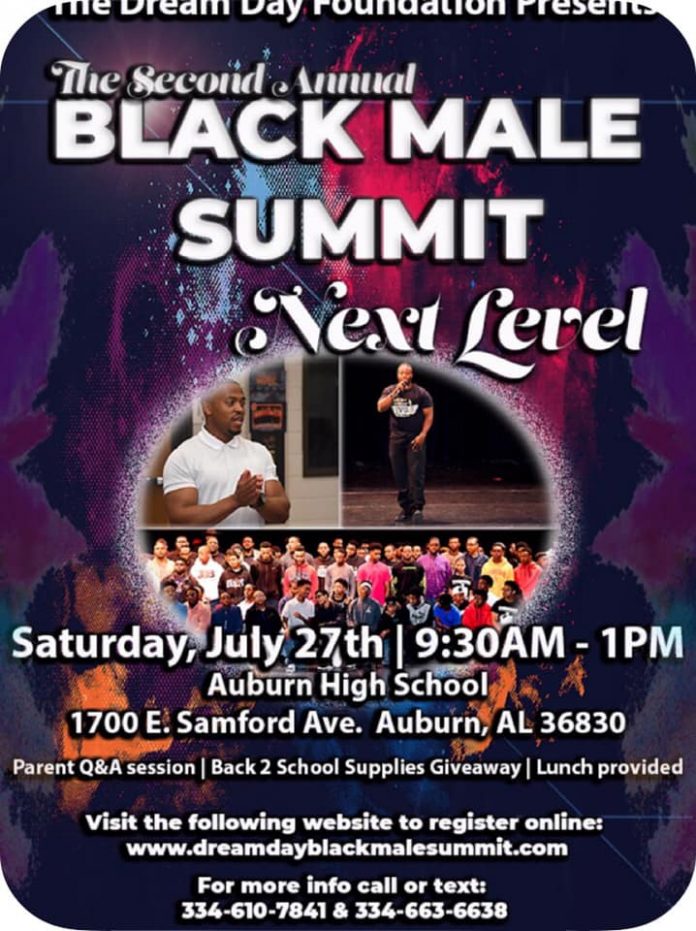 By Morgan Bryce
Editor
Auburn High School's main auditorium will be the site of this year's second annual "Black Male Summit" on July 27 from 9:30 a.m. to 1 p.m.
Organized by the Dream Day Foundation, the conference is designed to be a resource for children in the fifth grade through college. Several prominent speakers will address topics ranging from bullying and depression to conflict resolution and building better relationships with others before breaking out into smaller sessions and "barbershop talks" in age-similar groups. Parents will also be able to participate in a small Q-and-A session during the event.
"The goal of this is to help them become better young men in and out of school, become better members of the workforce and build lasting, strong relationships with the people around them," said Dream Day Foundation Executive Director Marion Sankey.
This year's theme is "Next Level," a natural progression from last year's theme "Level Up." In addition to the speakers and sessions will be music performed by Passion360 and meals provided by Gentry and Ware and a local social group called the Good Old Boys.
The event is open to boys from "Opelika, Lee County and the region," according to Sankey. She added that the cities of Auburn and Opelika, their city councils and three local systems are all valuable supporters of her group's endeavors.
"Hopefully, (the boys) will all walk away changed and become better in every aspect of their life," Sankey said.
Attendance is free, but registration is required. Parents can pre-register their children via www.dreamdayblackmalesummit.com or on-site the day of the event.
For more information, visit the Dream Day website or contact Sankey at 334-663-6638. Auburn High School is located at 1701 E. Samford Ave.