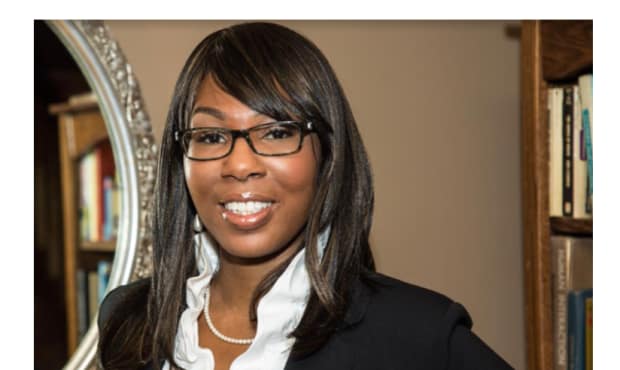 Special to the
Opelika Observer
Dr. Adia McClellan Winfrey, known to many as Dr. Dia, is seeking the prestigious honor of filling the U.S. House of Representatives' seat for Alabama's Congressional 3rd District. The Congressional 3rd District has been her family's home for over 160 years and throughout that time, the family has been politically active. Dr. Winfrey is the mother of four amazing children, a pioneering psychologist, entrepreneur, author and founder of H.Y.P.E. (Healing Young People through Empowerment), a groundbreaking mental health curriculum that uses Hip Hop to help young people work through their emotional and mental health challenges. To date, her company, Elevating Us, has served more than 4,000 youth and 2,000 educators and mental health professionals globally. She said that she is confident her nine-year psychology career spent serving youth and families through emotional wellness-based programming, combined with more than 20 years of national advocacy and leadership efforts, has endowed her with unique expertise, insights and skills. Dr. Winfrey is deeply concerned about the future of our country overall, and believes that instead of serving the people, our legislative branch of leadership is exploiting the people. She will work tirelessly to make this change. Dr. Winfrey's congressional platform can be summed up in a simple acronym: A.E.I.O.U.:
• Agriculture- To expand development for Alabama's largest industry
• Education- To develop a path to better education and fully insure safety in our schools
• Innovation- To promote increased access to technology and healthcare
• Opportunity- To fight to open doors for jobs, training and economic equality for all
• Unity- To employ new ways to unite our nation, from the leadership to the constituency
Successfully carrying out the A.E.I.O.U. platform will be vital, especially amid the turmoil we continue to face under the current presidential administration. By reviewing her background, one will find that she is a visionary leader who has the knowledge, determination and compassion needed to effectively lead in the U.S. Congress. Learn more about Dr. Winfrey, her campaign and organization websites www.drdiaforcongress.com and www.letsgethype.com
Thank you in advance for your consideration and support, Dr. Adia McClellan Winfrey.