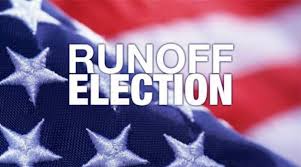 By Morgan Bryce
Associate Editor
Following the June 5 primaries, Bishop A.L. Dowdell Sr. and Richard LaGrand Sr. will go head-to-head in a special run-off election July 17 to determine who will become the Democratic nominee and defacto winner of the Lee County Commission District 5 seat.
Both candidates spoke with Observer staff and shared their platforms and ideas they would hope to implement if elected.
1. What is the most important topic that you hope to focus on in the upcoming run-off?
Dowdell: Qualifications for office
"Who is the best qualified candidate for district 5, and who knows how to get the job done."
LaGrand: Handling constituents' most pressing issues
"I do not believe one topic is necessarily more important than any other, as all the topics we will focus on do have impact on the citizens of District 5. However, I do believe some issues require a more urgent response depending on the nature of the topic. Due to the recent closure of Masterbrand and the impact this will have on area families and businesses, I believe it is the time to help those who are now unemployed with finding assistance in securing new opportunities in Lee County."
2. If you were to win, what is the first thing that you hope to accomplish?
Dowdell: Improve Lee County's infrastructure
"I would like to get all unpaved streets paved in District 5 along with other streets, and making sure we have the right funding to do so."
LaGrand: Provide jobs, safety for Lee County citizens
"Assuming that those from Masterbrand, in need assistance, have found the resources necessary to help them on their new journey to prosperity, I will move on to the next topic of urgency which is the need for storm shelters in the rural areas of Lee County. With tornado and hurricane season upon us, this is a timely issue that will benefit from a concerted effort to identify a solution that provides safety to our citizens when catastrophe strikes our area.
3. Are your campaign tactics expected to change now that there are less people running?
Dowdell: Focusing on what matters
"Yes, it is. I want to focus on the issues at hand, and not anyone else. This race is very important, and the people of district 5 must look at the two candidates and weigh them with experience, the know-how and integrity."
LaGrand: Work smarter and harder
"My campaign tactics will not change but improve. I am going to work harder and smarter, be more on the go and in the know. I will continue to cultivate relationships with more people that are interested in improving the quality of life for our community. When I started this race I knew that, for me, there was no other choice but to be true to who I am and run as a candidate who citizens can elect and be confident that they have chosen a representative that believes in integrity and has their best interests at heart."
4. What is one thing that you want the voters to know about you?
Dowdell: An outspoken, experienced leader
"Most of the voters, if not all, already know Bishop A. L. Dowdell Sr. I have marched with Rev. George Bandy in the late '80s and '90s, who fight against separate break rooms in Opelika, we also fought against Stories grocery store when a young lady was slapped by the owner, I also have served in the city of Auburn as a councilman for almost 20 years, and if you would Google my name, you would find I'm the most outspoken leader in Lee County of all times."
LaGrand: Loyal, hardworking and committed
"I would like people to know that I am a man of dedication in every aspect of my life…I have been married for 30 years, I have worked and been affiliated with WZMG for 30 years, and this will be my 30th year of employment with the Auburn Hotel and Conference Center. I promise this same level of dedication to the citizens of District 5."