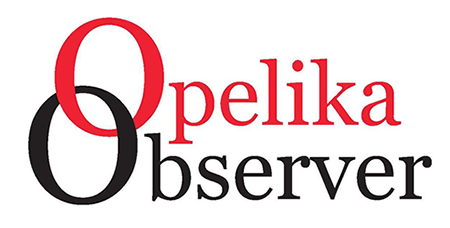 By Hannah Lester
hlester@opelikaobserver.com
Female high school seniors will compete for scholarships, Saturday, Nov. 7 during the Distinguished Young Women of Lee County Program.
"The Distinguished Young Women is a national scholarship program that inspires high school girls to develop their full, individual potential through a fun, transformative experience that culminates in a celebratory showcase of their accomplishments," a release from the program said.
The females will compete and have the opportunity to not only earn scholarships but to serve as a representative at the Alabama Distinguished Young Woman Program that will take place in January.
Five of the competitors are from Auburn High School, including Caroline Argenti, Courtney Crum, Mari Miles Dempsey, Carolyn Herring and Hattie Holmes.
Kendal Hull and Mary Helen Miller are both from Lee Scott Academy and Anna Seymore and Eleanor Wilson are both from Opelika High School.
"[Competitors] will be evaluated by a panel of five judges in the following categories: Scholastics (25%), Interview (25%), Talent (20%), Fitness (15%), and Self-Expression (15%)," the release said.
Kasey Shepard, with Nix Dance Studio, has been working with the girls to prepare. They also had workshops to help with interview skills.
"All workshops and events focus on the 'Be Your Best Self' program which includes: Be Healthy, Be Ambitious, Be Involved, Be Responsible, Be Studious," the release said. "Special guests joining and sharing with the young women on the "Be Your Best Self Program" included Dominique Vermille, Alabama's distinguished young woman, and Ada Ruth Huntley, Auburn University's SGA president."
The program will be held at Parkway Baptist Church Saturday at 4:30 p.m.