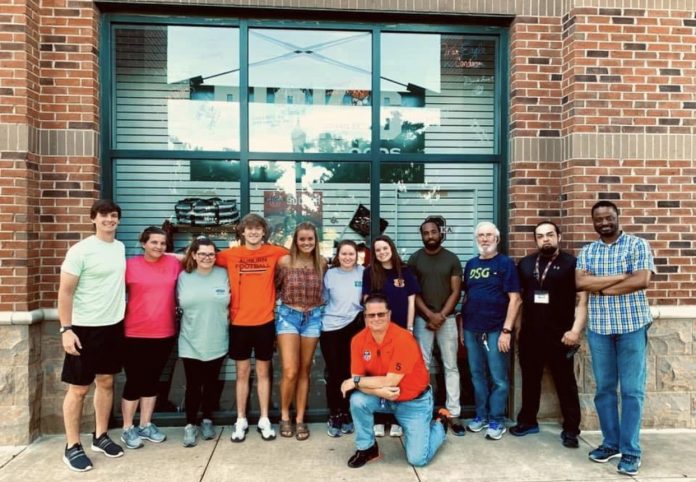 By Morgan Bryce
Editor

COVID-19's presence has not only disrupted school this spring, but a host of extracurricular activities, including sports. That was the case for high school seniors around the country, including Opelika High School's Kaityln Goodman, whose soccer season ended abruptly in mid-March.

Goodman recently started working at Tiger Town Dick's Sporting Goods location, with roles including customer service specialist and assistant in the store's apparel department. Known as "KK" by her coworkers, Store Manager Steve Darcey said she has become a valuable and respected member of the team, which led them to create a front window display for her.

"My team here came up with this idea as a way to help her celebrate her senior year after the virus took her senior year away from here. The team here is a big family which makes me so proud. They wanted to take care of one of their own," Darcey said.

The display contains Goodman's OHS majorette and soccer uniforms, soccer team picture and black and red pom-poms.

"My boss and coworkers carved time out of their day to frame my senior year majorette and soccer uniforms, as well as my senior photo. Here at Store #702, we really are a family, and I'm beyond thankful to have these amazing people in my life," Goodman wrote in a Facebook post Friday evening.

Darcey added that he has known Goodman since she was 12 and played youth soccer with his daughter Phoebe.

"KK has a tremendous attitude and has excelled at every challenge we have thrown her way," Darcey said. "She is always willing to help out anyway she can. Her personality is one which is contagious (and) our customers love her and she has been named on many customer service surveys."