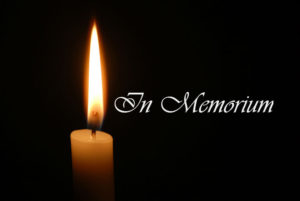 Della V. Henderson
Della V. Henderson of Salem, Alabama was born on May 15, 1934 and passed away at her home on August 3, 2019. She was 85 years old.
She was preceded in death by her husband, L.C. Henderson and her son, Eugene Henderson.
She is survived by her daughters, Mary Jane Ware (Jessie) and Carolyn McAlpine; sons, Lawrence "Larry" Henderson (Vicky) and James Henderson (Rhoseann); 20 grandchildren; 54 great grandchildren; 7 great-great grandchildren and numerous nieces, nephews, cousins, and other family members.
Visitation was held Monday, August 5, 2019 in the parlor at Frederick-Dean Funeral Home from 6 p.m. until 8:00 p.m.
A funeral service was held at 1:00 p.m. Tuesday, August 6, 2019 in the chapel at Frederick-Dean Funeral Home. Interment followed at Garden Hills Cemetery.
Frederick-Dean Funeral Home directed.