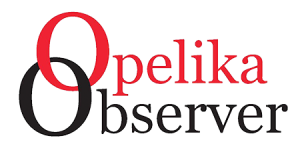 By Will Fairless
Associate Editor
This year, although the annual event will look different because of COVID-19, there will still be wreaths laid on the headstones at Fort Mitchell National Cemetery.
Wreaths Across America (WAA) will be laying wreaths at Fort Mitchell on Dec. 19 from 10 a.m. to 3:00 p.m. During that time, the cemetery will be closed to the public; the wreath-laying ceremony will be recorded.
Wreaths Across America's annual trip from Harrington, Maine to Arlington has become known as the world's largest veterans parade, including stops at schools, monuments and veterans' homes to further the organization's mission to "remember, honor and teach," according to its website.
Fort Mitchell National Cemetery is one of thousands of locations that participate in the wreath-laying every year. There has been a wreath-laying ceremony at Fort Mitchell annually since 2006.
"[Our veterans] sacrificed themselves and gave their lives for our country," said Karrie Schwerin, the location coordinator for WAA at Fort Mitchell. "The least we can do is honor them with a wreath."
Every wreath that the organization lays to honor those who have served must be sponsored by the community. To sponsor one wreath costs $15; for $30, a person can sponsor three.
"Every year we use this ceremony and event to celebrate those that gave their life for us to live ours," Schwerin said. "What better way during the holiday season to do so than to place a wreath on their headstone, say their name and thank them for the ultimate sacrifice? I don't believe enough people of the community know or understand the meaning and reasoning behind this event."
According to the WAA website and as of Nov. 19, there have been 1,254 wreaths sponsored for the Fort Mitchell ceremony. That is only 11% of the way to a goal of about 11,000.
"There is nothing sadder than placing some wreaths on headstones then running out and being unable to finish," Schwerin said.