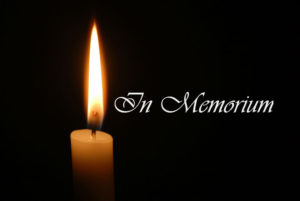 David Scott Darnell
Funeral services for David Scott Darnell, 49, of Beulah, were held on Friday, May 1, 2020 in a private ceremony with family and friends. The family requests that all floral arrangements be sent to Jeffcoat-Trant Funeral Home in Opelika, AL.
Mr. Darnell, affectionately known as "Mr. D" to all his students and colleagues, entered into eternal rest on Thursday, April 23, 2020. David was born September 26, 1970, to Robert and Mary Jean Darnell. He graduated from Beulah High School and attended Auburn University upon graduation. David received a Bachelor's degree in business from Auburn and later obtained a Master's degree in education from Troy University.
"Mr. D" loved teaching at Beulah Elementary School where he taught for 17 years. David judged his own success on the success of each of his students. His passion for inspiring learning created lasting positive impacts upon every student whom he instructed. David was truly loved, not only by his students, but by the faculty, staff, and anyone that was a part of the Beulah education community.
David's greatest accomplishment was the love he shared with his family. He loved nothing more than being called Daddy by Grace, Abbey, and Jack. David was ever present in his family's activities, having never missed a recital, game, practice, halftime show, or band competition. Always their biggest cheerleader, David was the perfect example of what it means to be a great father. His love for his wife Jill, could be felt with anyone that shared a room with them. They were truly soulmates, and their outpouring of love was shared by all. David loved to travel and enjoyed many family trips to all parts of the country. Beaches, mountains, and everywhere in between, the Darnell family was always on the go, creating lasting, loving memories.
A God-fearing man, David served as a deacon at Beulah Baptist Church for 12 years. More recently, David has been serving with the Church of the Highlands in Opelika.
David is survived by his wife of 22 years Jill Goree Darnell and his children, Elizabeth Grace Darnell and Jackson "Jack" Scott Darnell; his father Robert Darnell (Sissie); brother Kelly Darnell (Tonya); father-in-law William L. "Bill" Goree Jr.; sister-in-law Jeannie Peden (Josh); nephews Benjamin, Daniel, and Thomas Darnell and Davis Peden as well as a host of other Darnell/Goree family whom he loved very much. He entered the gates of heaven alongside his daughter Abigail "Abbey" Faith Darnell, and is preceded in death by mother Mary Jean Darnell, mother-in-law Delia Jean Goree; and grandparents Mr. and Mrs. Herman Darnell and Mr. and Mrs. William "Roy" Kelley.