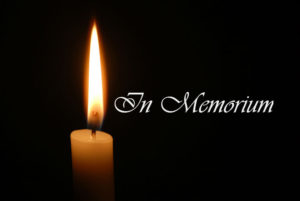 Dale "Papa" Eugene Tarnowski
Dale "Papa" Eugene Tarnowski, originally from Garfield Heights, Ohio, was born on September 29th, 1954. He worked as a dedicated tool and die maker with Kendale and KD Industries for some 40 years. Dale is preceded in death by his parents Eugene and Stephie Tarnowski.
Dale was united in holy matrimony to the love of his life, Terri, on October 9th, 1976. This union blessed them with 3 children, and 5 grandchildren. Dale and Terri shared a passion for camping and traveling. They often journeyed with their sidekicks: grandson Alex, and faithful Golden Retriever Zeke. Through their adventures Dale and Terri traveled the South visiting friends and family and enjoying the magical world of Disney, to Ohio reliving the early years of life together, and to the mountains of Tennessee celebrating the majestic views of God's great creation. On their travels they met innumerable friends that they consider to be family, and love just the same. Dale was a beloved family man who reveled in hosting Sunday dinners, standing over the grill, restoring his Vintage Corvette, and cheering for the Auburn Tigers all while drinking his Miller Lite.
Surrounded by his family on January 31st, Dale went to be with the Lord.
The family would like to send special thanks and adoration to the Spencer Cancer Center for their dedication, compassion, care, and support during Dale's battle.
Dale is survived in death by his devoted wife Terri Tarnowski of 43 years, his loving siblings Beverly (Tarnowski) Baker and husband David Baker of Garfield Heights OH, Charlotte (Tarnowski) Schuman and partner Richard Walker Fairplay SC, Allen Tarnowski and wife Sue Tarnowski Cleveland OH, their three faithful children Kevin Tarnowski and wife Jennifer Tarnowski of Atlanta GA, Stacey Tarnowski-Jones and husband Josh Jones Beauregard AL, and Christopher Tarnowski-Thorne and husband Jason Tarnowski -Thorne of Columbus GA, and five spirited grandchildren Alex, Abigail, Madeline, Jacob, and Laura.
Visitation was held Sunday, February 2, 2020 in the Parlor at Frederick-Dean Funeral Home from 2:00 until 4:00 p.m.
Mass of Christian Burial will be held at St. Michaels Catholic Church Monday, February 3, 2020 at 2:00 p.m.
Flowers are welcome. Contributions may be made to the Spencer Cancer Center.