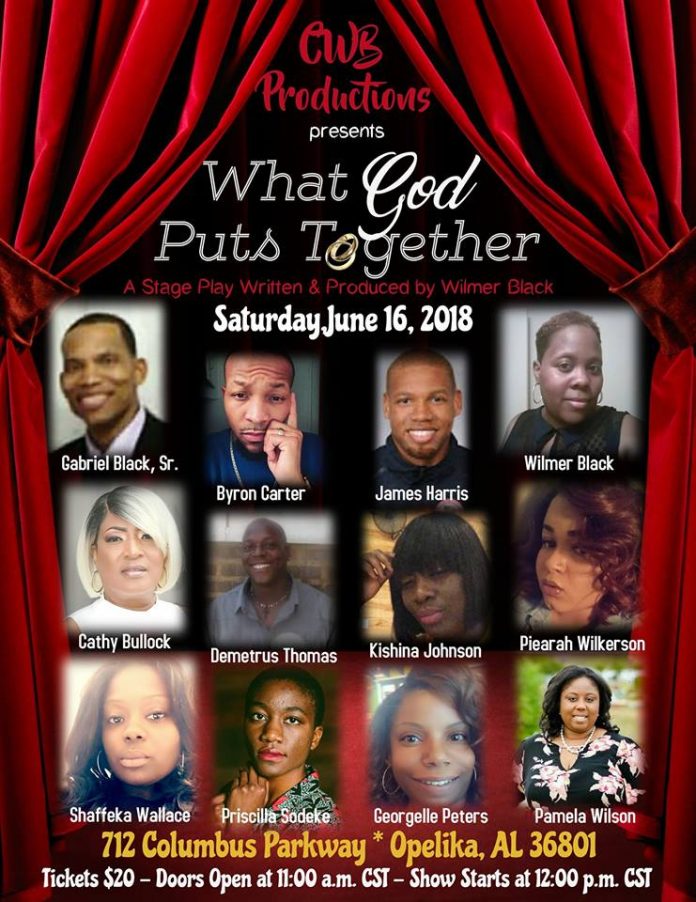 By Morgan Bryce
Associate Editor
CWB Productions will stage its first show, "What God Puts Together," June 16 at Victory Church of Opelika.
Playwright and Director Wilmer Black said the play's goal is to remind people of God's way for maintaining and sustaining a healthy marriage.
"There are so many divorces going on right now, and it's not people out in the world, it's people within the church. It's time that we got started looking at why this is happening," Black said. "I hope this play makes people look at their marriage and realize that their things you can do to save your marriage. Once people get to a certain point, some think that there's no hope, but that's not true. You both (as a couple) have to humble yourselves before God for it to work."
Tickets are $20, and can be purchased from cast members or through PayPal by searching "cwb18productions." Doors open at 11 a.m. and the play will begin at noon.
For more information, call Black at 334-275-7316. The church is located 712 Columbus Parkway.