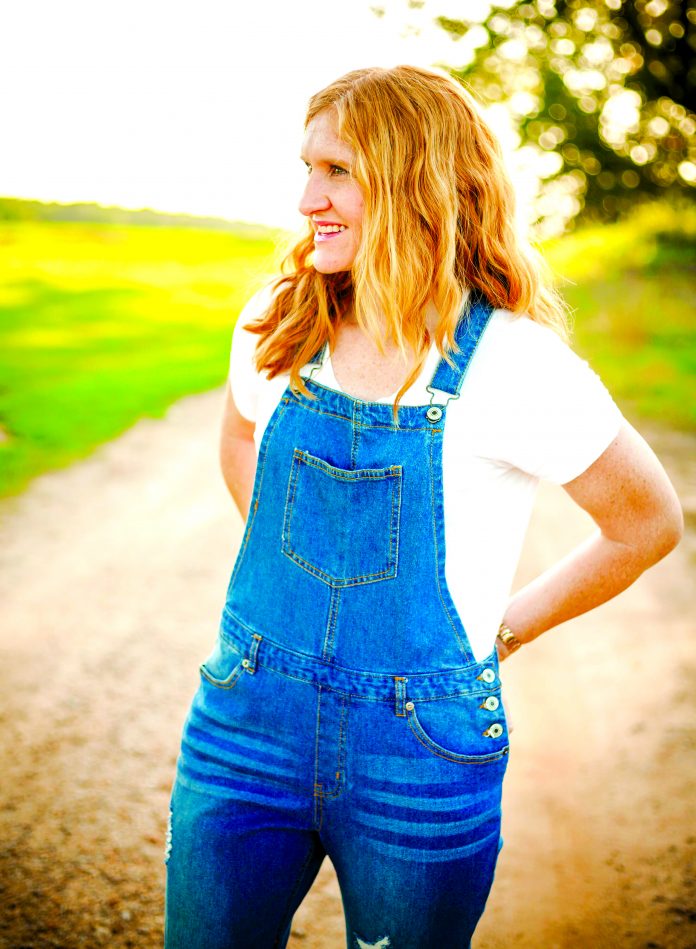 By Bradley Robertson
Come, follow me Jesus said, and I will send you out to fish for people. Mark 1:17
As a child, I spent my summers at the ocean with my family. I learned to float with my grandmother in the ocean and my first catch of fish as a child was on her lake.
I remember baiting my hook with hot dog and stringing the fish with my brother. We had a stringer full that day and we still have pictures today to prove it.
I have fishing stories spanning my entire life and it is something my husband and I do with our children today. We have fished streams, wide rivers in canoes and vast ponds and lakes all over East Alabama. I feel as though it is a life skill and a rite of passage for a child. "Teach a man to fish…" my husband says. And he's right, it something you carry with you forever.
While in Cuba and visiting the Methodist church near Gerona (Herona), pastor Enrique told us of their "fishing houses." I was immediately intrigued and knew from the start it had nothing to do with actual fish.
Enrique had planned out an entire day for us to visit their fishing houses. Mind you, this is a tiny church. A congregation of around 200 members and all 200 participate in the missions and actions of the church. Also know, there are not many churches at all in their area. So, to be touched and ministered by God is scarce. To be reached and then to even be found, is a miracle.
These areas of life on The Island of Youth consist of dirt roads, horse and buggies and folks mostly walking and biking to where they need to go. Farmers stay on their farms and kids walk to and from school with their parents heading to work. Everything is different, transportation, daily life and perspective.
Pastor Enrique picked us up bright and early for our first fishing house visit. We were fortunate enough to have a driver for the day, something uncommon on the island. Within 15 minutes, we pulled into a farm on a long dirt drive to a small concrete home with a front porch. An ox lay in the front yard among the fruit and palm trees. Stepping out of the car, we were greeted with a large glass of homemade papaya juice. Hugs and cheek kisses welcomed us along with the words "tu bendiga," which are to say, "God Bless You."
Isaac and I grinned and the joy of these dear people was powerful. They invited us into their tiny home where they had set up the living room for guests.
"This is where they have church," the pastor explained. "They have around 15 people that meet here every week. These people all live just next door and they all come here."
Pastor Enrique continued to pretend with hand motions and readings, showing us what takes place when all the neighbors are present. It was similar to our family version of "home church."
In the living room, the family had a Bible stand. There was also a guitar, that the members used for praise and worship. There were even details of cloth in the room, used to make crosses and decorative swag. This was a place of holy ritual. It wasn't just a home where love and fellowship took place, this was a space of honor and mission and faithfulness.
The pastor strummed a few chords and sang a few verses from a song I knew. It wasn't even a church service and I was being ministered to in a way I had never felt in my own country. The authenticity. The sincerity. The genuine hospitality. It was clear they had little, yet they were offering much. Offering life through Jesus in their home. Seeking after fish.
What I soon learned was that if this one single family did not open its home for church, the lives of many would not know Christ at all. Families gathered here with children. An elderly couple gathered here. Young people, fresh in life, gathered here. Adults returned to work every day knowing the gospel and children back to school feeling the love of Jesus. And the elderly took their long walk back home, knowing they were not alone.
These humble people were the ripple effects of love. Love that we know as Christians has no end.
This family placed a whole new meaning on what Mark meant when he said, "fish for people." When people do not have a way to Christ, we are called to go and make a way. We are asked to create a path.
You don't wait for the fish to find you, you start with the fish, you find them and then you see how to catch him.
Each fishing house is a tiny and holy path for surrounding neighbors to find their way to Jesus. These people, otherwise, would never know God nor would be saved.
Today, we find ourselves closed in quarantine. So how then do we continue to be "fishers of men"?
By simply looking after our neighbor. Have you called upon anyone to check on them? Have you mailed a letter to say hello? Have you dropped a food item off on a porch? How are you reaching out to show that you care?
We are a people that cares. We are a people with hope and perseverance. When things begin to appear normal again, what will you hold onto? I pray we hold onto each other.
"Teach a man to fish…" this is what the family in Cuba did for me, they showed me what it looks like to fish for others. May we never stop fishing for joy or people.
Bradley Robertson is a local mother, wife and creative. She's an Auburn University graduate, loves good food and getting outside with her family. Bradley enjoys feature writing, as well as southern culture and lifestyle writing.