By AU Communication Services
Special to the
Opelika Observer
Auburn University's College of Education, long a pioneer in the realm of online instruction, is preparing the next generation of educators amid changes posed by the COVID-19 pandemic. Humana-Germany-Sherman Distinguished Professor of Special Education, Rehabilitation and Counseling Caroline Dunn and Christopher Clemons, an assistant professor of Agriculture Education in the College of Education's Department of Curriculum and Teaching, describe how instructors are implementing new techniques to deliver lesson plans to students and what the future of teaching may hold for K-12 educators.
Do you think circumstances brought about by the pandemic will change the way professors train future K-12 teachers? Will it change how we teach teachers to teach, so to speak?
Dunn: I definitely think these circumstances will influence how professors prepare their students in the future. Our job is to ensure students who graduate from our program are well-prepared for their future roles as special education teachers. When K-12 schools open in fall 2020, they are going to look very different than they did in fall 2019. There will be new ways of doing things like organizing classrooms, managing students and delivering instruction, which must be reflected in our curriculum. So, of course, our content will need to reflect the changes in K-12 schools. But, these circumstances also underscore the need for our students to be able to problem solve, be flexible and be proactive. As such, I think we will also have that in mind as we refine program standards and develop future assignments.
We've also learned about new ways of doing things. I think some of these will remain and become part of how we operate in the future. For example, with the uncertainty for fall, we've had to consider what we will we do if schools have to transition to online again in the fall. Nothing can compare to real-life experience with K-12 students; however, we're exploring the use of virtual environments that simulate human behavior, cognition and emotion. As we've considered this, we've realized that this has the potential to be very beneficial for all students throughout their program, not just toward the end of it and not just in non-clinical courses. Additionally, some of what faculty have learned as they have engaged in a range of professional development opportunities related to meeting the challenge of delivering instruction fully online and the current and future context of K-12 education will likely become a part of their future practice.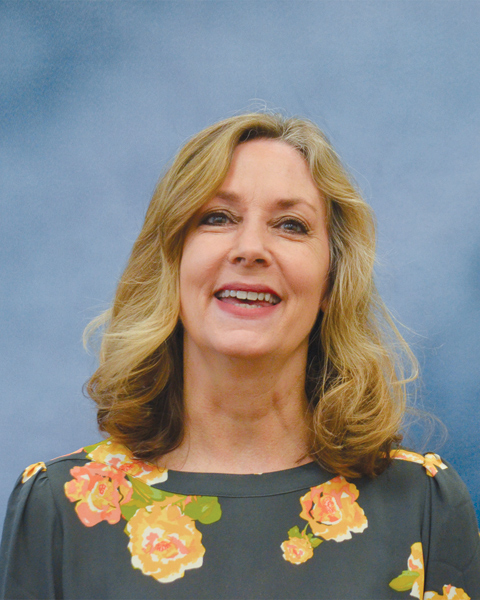 Clemons: The inevitability of COVID-19 outcomes will have a profound and lasting impact for current and future generations of school teachers. The graduating class of 2020 has experienced domestic and global events which have shaped our world before they have led their own classroom. These experiences develop rigor and perseverance in the professional and personal lives of our teachers. The rapid structure of new teaching protocols, maintaining personal communication with students and families and digitally managing classrooms of children are all framed in proven instructional teaching philosophies and methods. Adaptation is going to be the new educational hallmark of the 21st century, and I believe our students are well prepared to meet the challenges.
What does this mean for students who want to be K-12 teachers? Will they need/want to implement more online instruction once they're out in the workforce?
Dunn: I don't know that future teachers will want to implement more online instruction once they're out in the workforce, but there will likely continue to be a need. Our students pursue a career in special education because they want that face-to-face interaction and connection with students. Many students with disabilities, however, have underlying health conditions that could prevent them from attending school physically in the near future until a vaccine is developed. So, yes, there will likely be a need to continue with online instruction, as well as instruction in the schools.
For our current students, I think this experience has the potential to make them stronger educators. Not only have they learned new technology for teaching and connecting with students and parents, but they also have developed a greater awareness and understanding of the challenges that some students face and the inequity in our educational system. Combined, this has the potential to transform the education and services they provide to their students with disabilities.
Clemons: The calling to be a professional educator has always been grounded in a desire to serve the greater well-being of our society. This ideology is ever present in the pragmatic approach of teacher educators and classroom instructors. Future teachers will reflect on the events of 2020 through a historical educational context, just as current and past generations of educators remember the events that shaped their ethos.
Classrooms across the country have implemented various levels of web-based instruction in their curricula. Software platforms such as Google classroom, Microsoft Teams, Edmodo, etc., have streamlined how children complete assignments, receive formative evaluation of their work and the means to access lessons after they leave the schoolhouse gates. COVID-19 accelerated a distance-based approach, although we cannot replace the physical presence of the teacher and students at all levels of public and private education. Learning does not exist in a vacuum.
We understand a lot remains to be seen as the months click by, but what other observations have you had as a result of the pandemic regarding how it will affect the world of education in the future?
Dunn: I've been reading a lot about predictions for how education will be different in the future and how schools are responding to the pandemic. I think there are going to be a number of changes, some we haven't even thought about yet. One of my greatest concerns is the potential effect some of these changes could have on the teacher shortage in special education. I've seen some teachers posting on social media that they think it is now time to retire or find another job. Conversely, some of the positive things I've seen in some systems give me hope. There are examples of more personalized learning, more authentic experiences, greater connection of content to real-life experiences and increased collaboration and coordination among agencies that serve students with disabilities. Being an optimist, my hope is that we can take what we have learned and transform our practices to create an educational system that will be more effective and equitable for all students.
Clemons: We really are in a "wait and see" approach regarding education returning to the physical classroom. Many of the routines and day-to-day activities may change, and while change instills some apprehension, not all change is counterproductive. Schools have changed dramatically since the first schoolhouse was established. We changed because of education's integrated role in the domestic and global narrative.
It is invaluable to maintain and adhere to the best practices established through research and practical application. However, education has always looked to the future to better meet the changing needs of our students and families. Education will adapt to the demands of our reality and, as always, the Auburn University College of Education will be frontrunners in the preparation of 21st century educators.
About Caroline Dunn:
Caroline Dunn is a Humana-Germany-Sherman Distinguished Professor of Special Education, Rehabilitation and Counseling in Auburn University's College of Education. She received her Bachelor of Science from Miami University of Ohio and her Master of Education from the University of Texas before teaching in Houston and Austin City Schools from 1984-86. Dunn earned her doctorate in special education from the University of Texas in 1991, the same year she became a professor at Auburn. The widely published Dunn focuses on secondary curriculum and transition programming for students with disabilities, outcome studies and postsecondary supports for students with disabilities in STEM college programs.
About Christopher Clemons:
Christopher Clemons is an assistant professor of agriscience education in the College of Education's Department of Curriculum and Teaching. He received his Bachelor of Science and Master of Education from Southern Illinois University while teaching agriscience education in Highland, Illinois. Clemons completed his doctorate in Agriscience Education and began as an assistant professor at Auburn University, earning an Education Specialist degree. An Auburn graduate, Clemons' multiple publications focus on teacher success and classroom longevity in agriscience education, and he has been a professor at his alma mater since 2016.