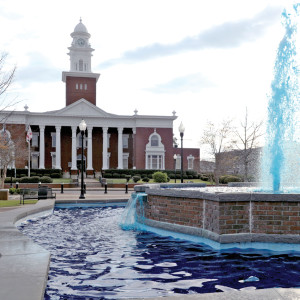 By Fred Woods
Opelika Observer
Lee County Commissioners are drafting a resolution supporting the T- 100 jet trainer project proposed for Tuskegee and Macon County. Joe Turnham made the request for the support resolution at the most recent commission meeting. Turnham pointed out the significant benefits of the proposed aviation facility, not only for Macon County, but for neighboring counties, including Lee, as well.
The T-100 trainer will replace the old T-38, which was used for many years to train jet pilots, and will be built by the Italian firm Leonardo-DRS. Turnham told the commission that the firm is a highly respected world-wide producer of trainer jet aircraft and that the T-100 is a state-of-the-art 21st century aircraft already in production and currently used by a number of U.S. allies including Israel, Poland, Italy, United Arab Emirates and Singapore.
Other major rivals for the project include Boeing and MacDonald-Douglas, but their trainers are in the design and/or developmental stages, while Leonardo-DRS's T-100 is already in production and widely used.
The U.S. Air Force will make the contract award within the next 90-120 days
State Sen. Tom Whatley appeared again before the commission to urge them to associate with his law firm and the Beasley-Allen firm on the nation-wide opioid litigation. Whatley made the point that he was appearing as Tom Whatley, local attorney, and not as Tom Whatley, state senator.
The commission reappointed members to the Lee County Youth Development Board and the East Alabama Mental Health Board. After this action was taken, Commissioner Robert Ham pointed out that both reappointments were long-serving members and that commissioners had previously agreed to seek out new appointments to county boards.
He challenged the other commissioners to renew their efforts to locate and recruit new board candidates, pointing out the outstanding accomplishments of the Beulah Public Utilities Board over recent years, once qualified new members were appointed.
In other action, the commission:
• further delayed approval of a lounge retail liquor license for the Speed Zone Package Store in Smiths Station until the commission is assured that a separate entrance to the lounge area is completed (as required by Alabama law),
• began the process of vacating the old right-of- way of Lee Road 86 at its intersection with U.S. Hwy. 280 halfway between the Bottle and Waverly by scheduling the required public hearing for April 9, just before the regular commission meeting
• approved adjustments to the FY 2018 budget
• gave approval for Environmental Services to participate, in cooperation with the cities of Auburn and Opelika and Auburn University, in the Alabama Recycling Fund Grant Program again this year.