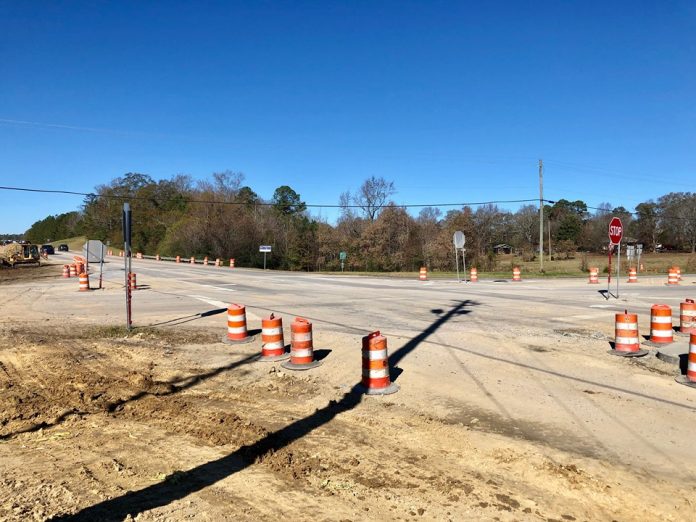 By Morgan Bryce
Editor
A new roundabout being constructed at the intersection of Gateway Drive and Society Hill Road is expected to be finished by the end of February 2020, according to Opelika City Engineer Scott Parker.
The first phase of the project is to construct the divider islands, which is expected to be completed by early January. Parker said the second and final phase will be to transition the intersection from four-way stop to roundabout, which will include the installation of proper signage.
"There is construction work going on in every approach to the intersection. The intersection is still functioning as a four-way stop even though some turn lanes have been closed and shifted," Parker said. "There is now one approach lane to the intersection and one departing lane for each of the four roads at the intersection. All turns are available at each road even though there is only one lane. The lane shift around the work zones may cause some confusion, but all movements are still active."
Until construction is completed, Parker urgers drivers to exercise caution and patience when proceeding through the intersection.
"Drivers should proceed through the construction zone with caution. Be aware of construction works and equipment, lane shifts and other traffic," Parker said. "Traffic delays are expected as it is recommended to slow through the work zones and traffic may be stopped for a short time while construction equipment moves through the work zone."
Future roundabout projects include the intersections of Columbus Parkway at South 6th Street and South 7th Street and McCoy Avenue, according to Parker. Those are slated to begin next fall.
For more city news and developments, visit www.opelika-al.gov.