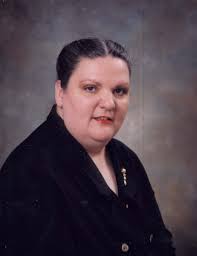 By Morgan Bryce
Editor
A cherished mother, skilled accountant and admired storyteller were all used to describe Beauregard resident Charlotte Miller, one of the 23 individuals who passed away during the March 3 tornado.
Born and raised in Randolph County, Miller pursued an accounting degree from Auburn University, later working as a CPA for the Opelika-based Bartlett, Gunter & Yeager firm. The Observer was a client of hers for several years.
Inspired by her upbringings, Miller penned a trilogy that captures the life and family story of fictional Randolph County resident Janson Sander, a half-Cherokee, half-white farmer. Published by NewSouth Books, the books were a strong seller according to a WSFA interview with editor-in-chief Randall Williams. NewSouth Books of Montgomery has a special exhibit of her work on display in the Read Herring Bookshop.
Only 59 years old, Miller's life and legacy was celebrated through numerous social media posts, including her son Justin, a coworker and neighbor.
"She was an amazing woman who worked harder than almost anybody and gave me more than I could imagine," Justin said.
"Charlotte was one of the nicest people I've had the pleasure of meeting. She had a genuine, caring heart and was always smiling," said Bartlett, Gunter & Yeager administrative assistant Kristin Yeager.
"She was my neighbor for 17 years in my dad's mobile home park. Always (a) very sweet and kind lady," said Michael Vickery.
"Charlotte was our accountant, but she was much more than that. She was a gracious lady, a good friend as well as an accomplished author of a best-selling trilogy," said former Observer editor Fred Woods.
A graveside service for Miller was held on the morning of March 9, followed by a celebration-of-life service at First Baptist Church Opelika that afternoon. Instead of flowers, the family requested donations be made to the Community Foundation of East Alabama's Lee County Disaster Relief Fund through East Alabama Medical Center.
Copies of Miller's trilogy are available on www.amazon.com.