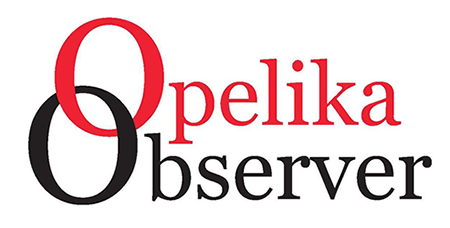 CONTRIBUTED BY
ALABAMA VALUES
Voting rights and social justice groups across Alabama have united for a night of education and discussion on community mapping.
The Alabama Reapportionment Committee wrapped up its public hearing series on Sept. 16, after hearing from numerous Alabamians, breaking records for attendance for all previous decennial hearings, even though all but one of the 28 hearings were held during working hours. While Alabamians had the opportunity to speak about what they would like to happen, the reapportionment committee did not share maps for review or comments from constituents.
Gov. Kay Ivey is expected to call a special session to redistrict in the coming weeks.
The League of Women Voters of Alabama (LWV Alabama), Alabama Forward, Alabama Values, The Ordinary People Society (TOPS), Southern Coalition for Social Justice (SCSJ), NAACP's Legal Defense Fund (LDF) and the American Civil Liberties Union of Alabama (ACLU Alabama) are united in the belief it is vital for Alabama's communities of interest to be able to review and provide feedback to proposed district maps before they are passed into law. To help engage the public in the review of the maps, the organizations are sponsoring a two-part community mapping forum to provide an opportunity for organizations and individuals to learn about fair maps and fair districting.
The first forum is slated for Wednesday, Oct. 13, from 6 to 8 p.m. Dr. Regina Moore, professor of political science at Alabama State University, will serve as the moderator for the event.
The forum will feature presentations from redistricting experts and community mapmakers to build a common understanding of the problem and the challenges we are facing. The goal for the first forum is to achieve a common purpose so that when the state releases its maps, we are ready to work together to push for fair maps. Participants will gain insight concerning constitutionally questionable districting practices, especially in Alabama. Historically these practices include packing of Black and minority voters across the Black Belt and poor urban areas and cracking of Black communities in and around Madison and/or Mobile Counties.
"In this way, representatives select their constituents rather than having constituents selecting their preferred representatives." said Tish Gotell Faulks, Legal Director ACLU Alabama. She will be presenting at the first forum..
LWV Alabama Advocacy Team Lead Robin Buckelew added to Faulks' comments.
"Alabama reaches all of the way down into communities, where neighborhoods are split with surgical precision to achieve partisan and racial gerrymanders," she said. "This effectively silences a community's ability to hold their leaders accountable for health and safety issues."
Redistricting affects many facets of Alabamians' lives over the next decade, so partners encourage participation in this process.
"It's important for all citizens to participate in creating the electoral lines that will govern their future. That requires community members to see and consider multiple maps and hear how their choices could affect their collective power going forward," said Kathryn Sadasivan who is the Redistricting Counsel, NAACP Legal Defense and Educational Fund. "This is particularly so in Alabama during the first redistricting cycle the state has undertaken without the protections of Section 5 of the Voting Rights Act."
Evan Milligan, executive director of Alabama Forward, said this forum allows neighbors and advocates to work and discuss maps that are being presented.
"Over the summer and September, neighbors and advocates have been meeting to learn more about redistricting, apportionment and mapmaking," Milligan said. "Many have produced congressional district maps or legislative maps that they will be asking the legislature to consider. This forum allows those neighbors and advocates to gather and discuss the details of the maps they believe offer the best and most fair deals to our communities. Having this conversation in a forum that allows for deep listening and explanation of numbers and related laws will allow for a rich discussion and hopefully, an opportunity for groups to find points of mutual interest and agreement."
There will also be demographers at the forum to provide insights and answer questions about how voting district maps are generated using census data and federal and state laws and criteria.
"The districts we draw this year will shape our communities for the next decade, however certain politicians in Alabama want to remove community districting from the public domain and conduct the process behind closed doors," said Sailor Jones, communications director for SCSJ. "Alabama's Community Redistricting Mapping Forum will help open up redistricting to all Alabamans and give them the information they need to provide effective and actionable input in favor of the maps they deserve."
The two-part series go hand-in-hand.
A second forum will be announced at a later date and is contingent upon when the Legislature releases proposed maps but will be held concurrently with the special session on redistricting.
"Each evening during the special redistricting legislative session, we will review the state's maps to understand which communities of interest, counties and municipalities have been divided and evaluate whether the state's maps are more or less gerrymandered than the current maps," said Kathy Jones, president of the LWV Alabama. "And experts will discuss whether the state's maps would likely meet federal laws such as the Voting Rights Act or the state and federal constitutions."
To register for the Oct. 13 forum, visit www.it.ly/3AoMc8r.
Alabama Values is a state-based 501(C)(3) communications hub seeking to amplify progressive voices and policies in Alabama. Our goal is to provide messaging and communications leadership and infrastructure to organizations and coalitions advocating to build power and break down barriers to civic participation for communities across the state.
The League of Women Voters, a nonpartisan political organization, encourages informed and active participation in government, works to increase understanding of major public policy issues and influences public policy through education and advocacy. (This is the mission statement of all Leagues — local, state and national.)
Alabama Forward is a state-based 501(C)(3) civic engagement coordinating table committed to advancing movement towards greater freedom and progressive, solution-oriented policy among a diverse coalition of Alabama-based partner organizations, so that every Alabamian can engage in the democratic process. In pursuit of this mission, Alabama Forward will prioritize race and gender equity to engage every Alabamian in all aspects of our democracy.
Since our founding in 2001, The Ordinary People Society has played a critical role in organizing and mobilizing communities across the deep South. T.O.P.S. recognizes the disparities in homelessness, arrest and bail in impoverished areas and provides advocacy and support to those impacted by the criminal justice system. We work with the most impacted people and provide support services to those living in the shadows of society and to those who suffer the consequences of generational poverty. Our framework is movement orientated, challenging barriers that continue to disenfranchise the "least of those among us". Our hope is to see all communities restored.