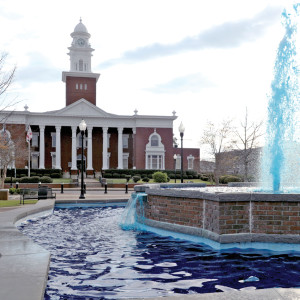 By Fred Woods
For the Opelika
Observer
During the recent Tuesday night commission meeting the commission voted to take $45,000 from the commission's Capital Improvement Fund and give it to the EAMC's for- profit, ambulance service.
The vote was 2 – 2, with one abstention (Mr. Lawrence). Commissioners Harris and Long voted "no." Probate Judge and commission chairman English broke the tie and voted "yes."
EAMC is a creation of the Lee County Commission under the provisions of the federal Hill-Burton law. The 12-member hospital board is approved by the Commission, subject to an equal number of nominations from the cities of Auburn and Opelika and Lee County.
At least one private, for-profit, ambulance service, Care Ambulance Service of Phenix City, already operates in the Smiths Station area, charging only the standard rate for persons transported by ambulance. The owner of this business, who was present at the recent meeting repeated his offer to service all of Lee County without the subsidy paid to EAMC, which could result in a savings of $319,000 annually to Lee County taxpayers.
Christy Crow, of the law firm of Jinks, Crow and Dickson, was present for the second consecutive meeting to provide an update on national opioid litigation. In the absence of county attorney Stan Martin, no official action was taken relative to Lee County' participation in the suit but an unofficial show of hands, requested by Chairman English, showed that all commissioners support participation in principle.
Ms. Crow indicated her firm had currently signed up 186 city and county governments nationally, including 17 in Alabama. Lee County's participation will not cost the county.
Assistant Chief of the Smiths Station Volunteer Fire Department Daniel Sexton reported that SSFR had received all necessary approvals to operate an ambulance service and would begin answering calls with its own ambulance, effective February 1. SSFR will continue to use the services of EAMC and Care Ambulance when needed.
County Engineer Justin Hardee and County Emergency Management Director Kathy Carson reviewed the county's response to the recent snow and ice events.
Lee County, and the rest of the I-85 corridor received 2.5 to 4 inches of snow, the largest amount of precipitation in the state.
Hardee and Carson were very complimentary of the cooperation among agencies, both government and private, in notifying and keeping updated, the travelling public, as well as, for the most part, the travelling public's response by staying home where possible.
Hardee's and Carson's agencies declared the county's roads impassable from Jan. 17 – 19. In an interesting sidelight, county officials were puzzled by large amounts of 18-wheeler and other traffic on Lee Road 10 (Sand Hill Road) even after the road had been declared impassable.
It seems that some Smart Phone GPSs were erroneously reporting I-85 closed and routing traffic to county roads already declared impassable.
In other action, the commission:
• heard from Ms. Judy Lockhart of Loachapoka who introduced a young lady from Loachapoka, Ms. Kesha Chapman, who, on her own initiative, had organized teams to help her pick up trash from Loachapoka-area roads, 18 bags full in one effort and 10 bags in another,
• passed a resolution, at Commissioner Harris' request, honoring the life and legacy of the late George C. "Tootie" Bandy, and
• passed a resolution supporting passage of SB130, the Simplified Sellers Use Tax, which, if not passed, would result in the loss of nearly $1,000,000 in tax revenues for Lee County and its municipalities.