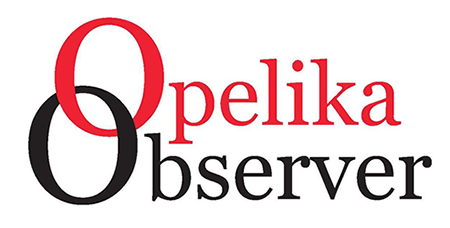 By Hannah Lester
hlester@opelikaobserver.com
The Alabama Rural Ministry and the East Alabama Food Bank will receive aid from the Lee County Commission after it passed approval for projects using recently awarded funding.
The county received funding for COVID-19 relief through the Community Development Block Grant program, said Wendy Swann, governmental relations.
The county worked with the city of Smiths Station and the Lee-Russell Council of Governments to determine where the money should be used.
"These projects include rental and utility assistance administered through an agreement with Alabama Rural Ministries, additional funding support for the East Alabama Food Bank and the possibility of a mobile vaccination clinic," said a memorandum from Swann to the commission.
The mobile vaccination clinic is uncertain at this time, Swann said, and the county is still working out a plan to make that feasible.
There is $500,000 that has been approved through the grant. Ten percent would be used administratively through ARM or the Lee-Russell Council of Governments, Swann said.
"Well, I like all of these projects and I'm just sitting here thinking maybe we could do a combination of all three of those things," said District 4 Commissioner Robert Ham.
The funding would only be applied to residents in unincorporated Lee County, Swann said, not Auburn or Opelika.
Del Ranch Bar and Grill:
Sheriff Jay Jones approached the commission Monday to address recurring problems at Del Ranch Bar and Grill.
"Since the opening of the business in the 1970's the Lee County Sheriff's Office has responded to the Del Ranch Bar in reference to a variety of calls, most often involving nuisance situations (parking, noise, litter) and on occasion for fights and assault related circumstance," said the county's packet.
Del Ranch operates at extended hours, sometimes until 4 or 5 a.m.
"A recent canvass of the neighborhood surrounding the Del Ranch found that a majority of the citizens confirming that there have been numerous problems originating from the Del Ranch Bar to include heavy vehicle traffic, loud music, gunshots, yelling and fighting, trash on their property and other nuisance issues," the packet said.
"All citizens contacted indicated that they would like to see the Del Ranch Bar either closed down or limited in hours or operation."
Misty Carol, on behalf of Del Ranch, asked the commission to give the business some more time before considering shutting the Del Ranch down.
She said that the business is trying to restore itself to what the original purpose was intended to be. Caroll's grandmother opened the Del Ranch in the '70's.
"After my grandmother passed away, my mom was overwhelmed with distress and she was vulnerable," she said. "She hired a manager in 2014 to help her with the day-to-day operations of the business. He catered to a different crowd than what my grandmother intended [at] Del Ranch. We found out he was stealing from her. He had served time for 37 counts of criminal charges against other elderly women. He was embezzling money and misappropriating funds and he was terminated from the Del Ranch in 2019."
Caroll asked for time from the commission to continue working on the business and fixing its problems.
"Shutting down a business that has been in my family and sustainable for 46 years is not the root cause of the problem," she said.
Jones said that he agreed with Caroll and he admires a small business that can stay open for decades. However, he receives more calls with problems at Del Ranch than at other bars.
"In the last few years, when the licensing changed in particular, to a club-type license, which allows extended hours and different operational methods, that are restricted under other types of alcohol licenses as issued by the alcohol control board, that's where we've run into some problems," Jones said.
The sheriff said that although he knows it is a family business, there is a public-safety concern.
He said he was not asking the commission to take any particular action but wanted to make the commissioners aware.
The Del Ranch has begun limiting its hours, Jones said, which has helped eliminate some of the problems.
"I'm not trying to close ya'll's business down," said District 3 Commissioner Gary Long. "But I cannot continue to get the phone calls that I get from people because of the noise, people shooting one another, just fighting. It can't go on. And so I'm asking you to help me."
Ham said he does not feel comfortable sending Jones or his deputies into an environment where they could potentially be harmed, knowing the violence that has occurred at the Del Ranch in the past.
"We'll be glad to get back to the business that my grandmother intended, if ya'll will just give us some time," Caroll said.