BY EMERY LAY
FOR THE OPELIKA OBSERVER
This summer, the Kreher Preserve & Nature Center (KPNC) is hosting its first Summer Adventure Camp for rising 5th through 8th graders. The camp will begin on Monday, July 19 and conclude on Wednesday, July 21. Vans will depart each day at 8 a.m. from 2222 N. College St. and return at 3:30 p.m.
"I've actually been working on this for four years," said Jennifer Lolley, the KPNC Outreach administrator. "This year we're finally getting to do it. I'm so excited."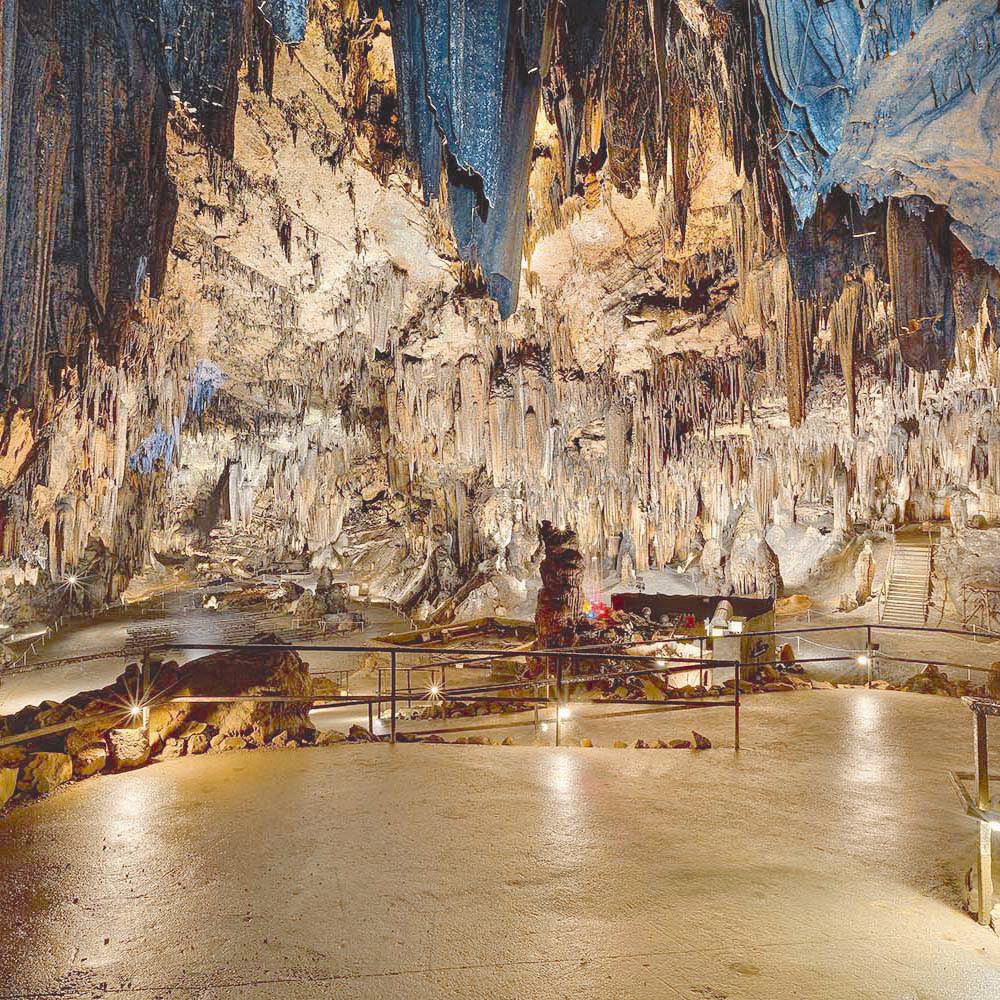 Lolley, who is on the State Board for Environmental Education, drew inspiration from a trip she went on with a program called Mountains to the Gulf. The teacher conservation workshop took its attendants across the state of Alabama with a handful of scientists to point out the wonders of the Alabamian landscape.
"That's kind of what I want to do with the kids — I want to show them (Alabama) through science and history," Lolley said.
Each day centers around a different aspect of either natural or historic Alabama wonders, with a focus on geology. Swimming, hiking and climbing will all be activities that are available over the course of the three days.
"We're combining fun with science," Lolley said. "That's our theme at the preserve: learning with leisure."
On Monday, July 19, campers will visit three historic sites: the Imerys-Gantts Quarry, Desoto Caverns and the Kymulga Grist Mill. The first stop is home to some of "the finest white marble in the world". In fact, the marble for the White House was quarried in Alabama. Campers will be able to see the origins of the marble, how it is extracted from the earth and how the use for marble has evolved over time.
"The marble mine is incredible!" Lolley said. "Not many people know that that's the longest line of marble in the world."
The next step of the day will be Desoto Caverns. Once used by Native American traders and mined for gunpowder by Confederates, it stands today as a prehistoric marker. Campers will explore the caves, which rest at a cool 60º, and later the rest of the park.
"A lot of people don't realize that we have 5,000 caves in Alabama," Lolley said. "But the closest one, and the furthest one south, close to us, is the one in Childersburg — Desoto Caverns. We're going to have a bit more of a science-y tour for that than they normally give, so that'll be kind of fun for the kids … It's just neat to see. There's a lot of history in that cave, too."
Kymulga Grist Mill marks the third stop of the day. The mill — made completely from materials in the surrounding woods — was built in 1864. Campers will enjoy a guided tour where they will hear about the vitality of milling grains in early America.
The following day, June 20, will be dedicated to seeing the Martin Dam Hydroelectric Plant, traveling to Smith Mountain and Fire Tower, dropping by the D.A.R.E. Power Park and finishing the day by kayaking on Lake Martin.
Considered the "flagship" of the Alabama Power hydroelectric system, the dam stands at 168 feet tall. Campers will take a tour of the plant to learn about the power of water in generating electricity for homes in the area.
That same day, campers will learn about the history of forestry in Alabama and the purpose of fire towers at Smith Mountain. Built in 2939, the tower stands 80 feet above the top of Smith Mountain, giving a great panoramic landscape of the land below.
Later that day, campers will make their way down Lake Martin to the D.A.R.E. Power Park, a 30-acre facility developed in 1997. Campers will have the opportunity to swim in the lake and embark on a guided kayaking trip to several surrounding islands. Additionally, campers will learn about the wildlife that resides in the area.
Finally, on June 21, campers will visit Cheaha State Park and Horseshoe Bend National Military Park. Cheaha State Park, marked by an "X" as the highest point in Alabama, sits at 2,411 feet. It was established in 1993 and offers beautiful views of the Talladega National Forest. Campers will be able to explore the park's trails, overlooks and historic structures, with additional history provided by Renee Raney, the park operations supervisor.
"I love it all, but I love Cheaha, so I cannot wait to take them to Cheaha," Lolley said. "Going out on that point is really special. And there's some trails there that are just gorgeous to go to, and great, big, giant boulders that you can walk out on."
Campers will make one last stop at Horseshoe Bend National Military Park which wraps about the Tallapoosa River. On the trip, campers will learn about the impact the site had on the future of the Native American people and a heroic story of defense.
"I just think they're gonna have a great few days," Lolley said. "Our preserve is a beautiful place, but it's fun to go explore, too."
Registration for the Summer Adventure Camp is open now and available to all members of KPNC who wish to join. Memberships allow the park to remain free and open to the public and can be obtained at www.wp.auburn.edu/preserve/membership/.
The cost of attendance is $250 per camper, with a discount of $10 for each camper that brings a sibling. Cost of attendance will cover a daily snack, transportation from the nature center, all camp activities and entrance fees, a camp t-shirt and a water bottle. Campers will need to bring their lunch each day and must be able to swim. To register, visit www.secure.touchnet.net/C20021_ustores/web/store_main.jsp?STOREID=175.
The Kreher Preserve and Nature Center is a nonprofit, outreach facility of Auburn University's School of Forestry and Wildlife Sciences, providing education, recreation and leisure resources for local communities and the region. With nearly 120 acres of preserved forest and waterways, the nature center features over 6 miles of shaded hiking and running trails, in addition to a year-round calendar of nature-focused events, workshops and educational opportunities for all ages. Kreher is open every day of the year from dawn to dusk. Visit www.auburn.edu/preserve to learn more.