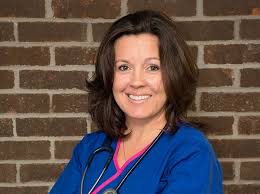 By Rebekah Martin
Associate Editor
With October being National Breast Cancer Awareness Month, the Clinic on Sixth is taking steps to ensure that men and women in Opelika have plenty of preventative measures at their disposal.
Free and anonymous breast exams will be offered throughout the month.
Brandy McCulloch, who is the nurse practitioner at the clinic, said she and other staff members wanted to offer the service to the public because of their family history with the disease.
According to breastcancer.org, 1-in-8 U.S. women (about 12 percent) will develop invasive breast cancer over the course of a lifetime and more than 2,500 cases are expected to be diagnosed in men this year alone.
The website also recommended monthly personal breast exams, like those being offered at the Clinic on Sixth, as a way to catch potential problems early, when they are more likely to be treated successfully.
Men and women of all ages can avail themselves of the free service without an appointment. McCulloch said no information is needed, and if a mammogram is recommended, clinic staff will facilitate those for patients.
The Clinic on Sixth is located at 207 N. 6th Street and is open from 8:30 a.m.-5 p.m. Monday-Friday.