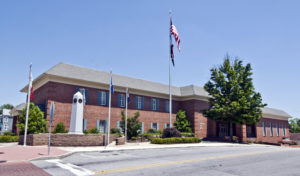 Special to the Opelika Observer
Effective today, the traffic light at the intersection of 9th Street and Avenue B will become a four-way stop.
Because of the limited amount of traffic at this intersection, the city is trying the four-way stop at this location on a trial basis to see if it positively effects traffic flow. If it helps, this will become a permanent solution.
For more information, contact Opelika Public Works at (334)705-5400.