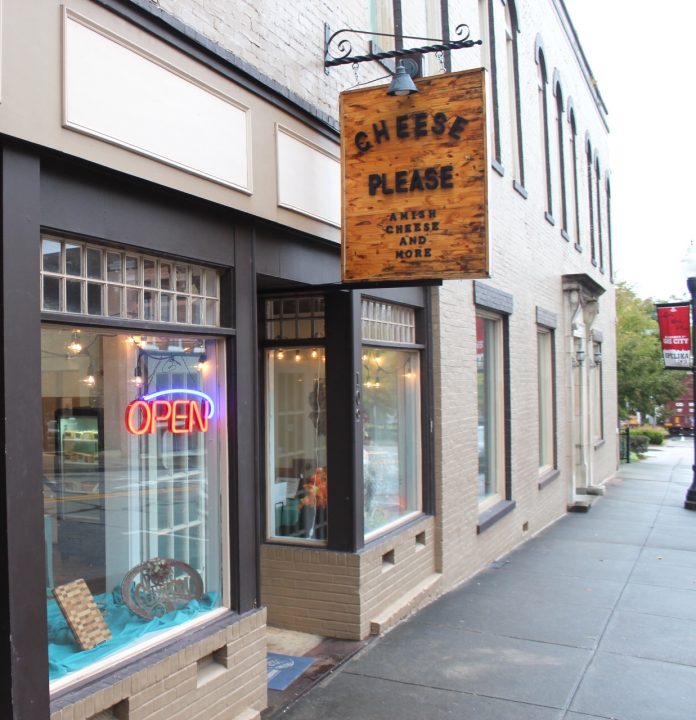 By Morgan Bryce
Editor
Amish-made cheeses, goat-milk soaps and handcrafted jewelry are just few of the many unique items for sale at "Cheese Please," which will celebrate its one-year anniversary in downtown Opelika later this week.
Previously a registered nurse, LaGail said she and Paul have been involved in selling their wares at arts and crafts festivals across the Southeast for years, which is where the idea for Cheese Please was formulated.
"At one show, we were set up next to a vendor who was selling cheese, and Paul got to talking to him a lot. After several phone calls, (the vendor) gave him several suggestions, and we got started in the cheese-selling business," LaGail said.
Cheese Please officially launched in 2013, but did not have a physical storefront until August 2017, two months after LaGail retired from the medical field. Originally opening in USA Town Center, the Hodges maintained their business there for two months before relocating to downtown Opelika.
Since relocating to downtown Opelika., the Hodges have expanded their selection of cheeses to 16 flavors and have a gallery showcasing LaGail's Christmas wreath selection.
Though foot traffic has been slow, LaGail said she is slowly but surely building a loyal customer base, enjoying the conversations and relationships cultivated along the way.
"I enjoy meeting people, I love helping people and I love talking to people, and that's part of the reason why I became a nurse," LaGail said. "At the shows and here, I don't pressure anyone to buy anything but I tell them what we have and encourage them to try it. And, if they want to talk or ask questions about a product, I'm more than happy to help them out."
Future endeavors for the shop will include the creation of classes instructing people on the art of candle or wreath making.
The shop, located at 109 S. 8th St., is open 10 a.m. – 6 p.m. Tuesday – Saturday, and is closed on Sundays and Mondays. For more information, call 334-707-3701.