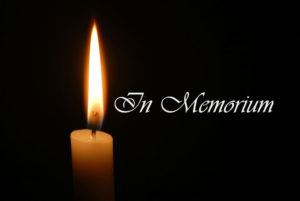 Charles Leslie Maddox
Charles Leslie Maddox went to be with the Lord on Friday, August 23, 2019. He was born in Columbiana, Alabama on September 20, 1928, and was preceded in death by his wife, Wilma, and parents Marjorie and Leslie Maddox, and 5 sisters.
Upon graduation from high school in 1946 he began a 2 year enlistment in the U. S. Navy and was involved in 2 " goodwill tours " into Northern Europe and the Mediterranean area. Upon discharge, he enrolled in Auburn University pursuing a degree in Agricultural Science. After a brief interruption with the Post Office (18 months), he completed his degree in March, 1953. He worked for a time with Ralston Purina Company before accepting a job as Assistant County Agent with the Extension Division of Auburn University in Lee County, Al. During 1959 – 1960, he was granted a study leave to obtain his Masters Degree in Agricultural Economics. He was selected for membership in Gamma Sigma Delta, Omicron Delta Epsilon, and Epsilon Sigma Pi. He was also a member of the Theta Chi social fraternity during his undergraduate studies.
His professional career, in addition to time as Assistant County Agent, involved serving as a specialist in Agricultural Economics on the Extension Staff at Auburn University, Auburn, Al. The last ten years of his career was in administration as Head of Extension Agricultural Economics, and then, Associate Director of Extension. The latter position involved coordination of state wide programs in agriculture, home economics, rural development, and 4-H youth development. He retired from Auburn University in October, 1984.
Mr. Maddox is survived by his 4 children: Clynda (Duane) Cowart, Dereida ( J. R. ) Bishop, Chuck (Debra) Maddox, and Chip Maddox, 5 grandchildren, and 12 great grandchildren, 5 sisters, and 1 brother.
Visitation was held at Jeffcoat – Trant Funeral Home on Aug. 25 from 4 to 6 p.m. A graveside service at Garden Hills Cemetery was conducted on Aug. 26 at 10 a. m. and a celebration of life followed at 11 a. m. at Trinity United Methodist Church in Opelika, Alabama.
In lieu of flowers, the family requests that memorial donations be made to Trinity United Methodist Church where Mr. Maddox was a member since 1954.
Jeffcoat-Trant Funeral Home and Crematory directed.