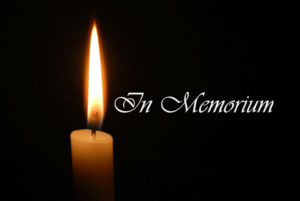 Cecil Earl Arington of Opelika, Alabama was born to the late William Marion and Lucile Gorham Arington in Lee County, Alabama on August 5, 1928. He passed away peacefully at Arbor Springs Health Center on October 16, 2019.
He was 91 years old. He is preceded in death by his loving wife Mary Jean Noles Arington. He is also preceded in death by six brothers – William Raymond, William Blake, Augustus Lloyd, Marion Clyde, Ralph Linwood and Raymond C.; and seven sisters – Claire Poole, Ruby Duppstadt, Grace Black, Dorothy Sumners Ross, Eunice Manning, Mary Nell Adkins, and Lola Jean Owsley.
He is survived by his sons; Stanley (Sheila) of Auburn, AL, Steven (Virginia) of Newport, TN, Stewart of Deming, NM, and Spencer (Barbara) of Auburn, AL; nine grandchildren; Amy Arington Tays (Nathan), Terese Arington Sheppard (Mitchell), Sarah Arington, Jeb Arington (Lauren), Nicole Shisler (Allen), Leah Arington, Samuel Arington, Sydney Arington, Carson Arington and seven great-grandchildren as well as, numerous nieces, nephews, and other family members. The family would also like to thank special friend, Pat Mandler for her love and care to the family.
Cecil was a Korean War veteran who served with the US Army 76th AAA Gun Battalion, he worked many years as a self-employed carpenter and retired as the Facility Development Manager at East Alabama Medical Center in 1994. He was a loving husband and father and will be dearly missed. His infectious smile and humble spirit always brightened those around him.
Visitation was Monday, Oct. 21, 2019 in the Parlor at Frederick-Dean Funeral Home from 10 to 11 a.m.
Funeral services followed in the Chapel at Frederick-Dean Funeral Home at 11 a.m. Reverend Michael Adkins officiated. Burial was at Garden Hills Cemetery immediately following the service. The family had a private repass after the graveside service.