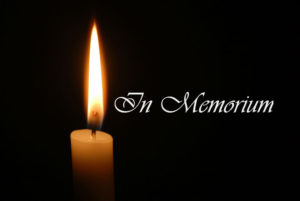 Carolyn Cosby Callahan (MeMe), age 70, passed away Dec. 20, 2022, at the Columbus Specialty Hospital in Columbus, Georgia, after an extended illness.
She was preceded in death by her parents Tom and Essie Ree Cosby, and a special lady who became like her second mother, Margeurite Martin of Montgomery.
She is survived by her sister, Luann (Larry) McQueen, Auburn; niece, Mary Margaret (Eric) Bowles, Northport; great nephew, Jackson Bowles, Northport; and numerous cousins.
Carolyn grew up in East Tallassee, and attended the Tallassee City Schools. She graduated from Tallassee High School in 1970. She chose to continue her education at Alexander City State Junior College and graduated in 1972. From there she attended AUM and Faulkner University.
Carolyn started her career working in 1972 with the Elmore County Department of Pensions and Security in Wetumpka assisting social workers. This experience led to a position as an insurance clerk at the Community Hospital in East Tallassee from 1973 to 1979. From there she went to work for Electronic Data Systems (EDS) in Montgomery as a provider relations representative from 1979 to 1988. There she was promoted to electronic claims coordinator and served in that position from 1988 to 1994. She left EDS to assume the position of internal manager for T&A Medical Supply in Montgomery from 1994 to 1996. Her last position was with the Montgomery Cancer Center as a medical coder and then as a patient account representative from 1999 until her retirement in 2012.
Carolyn grew up in the East Tallassee Church of Christ and was baptized at an early age. She last attended the Macedonia Christian Church in Tallassee.
Carolyn developed many lasting friendships over her life. She loved to talk so she did not meet a stranger. She liked to meet people and get to know them. She remained in close contact with special friends and school classmates, Joan, Vickie Sue and Phyllis. She enjoyed attending the THS Class of 1970 monthly luncheons. She also remained in close contact with former co-worker MJ, who nicknamed her Sally, because she had a sister named Carolyn. So to keep them straight she nicknamed Carolyn Callahan, Sally.
Carolyn moved to Auburn from Montgomery in 2015. She loved living in Auburn and she dearly loved her neighborhood. Her deck was the gathering place in the late afternoons for neighbors to come, sit and talk. During football season she enjoyed the fellowship of the tailgate gatherings at the neighbor's house and cheering for the AU Tigers. Many special friendships developed over this time.
Visitation will be at Frederick Dean Funeral Home in Opelika on Thursday, Dec. 29, from 10 to 11 a.m. and a graveside service will be held at 2 p.m. in Carrville Cemetery located at 420 N. McKenzie St. in Tallassee. The Rev. David Hooks will be conducting the service. Honorary pallbearers will be the THS Class of 1970.
Carolyn loved flowers and would often buy herself a bouquet of flowers to enjoy at home. If you prefer, a donation may be made to your favorite charity in Carolyn's memory.
Frederick-Dean will be handling all arrangements.