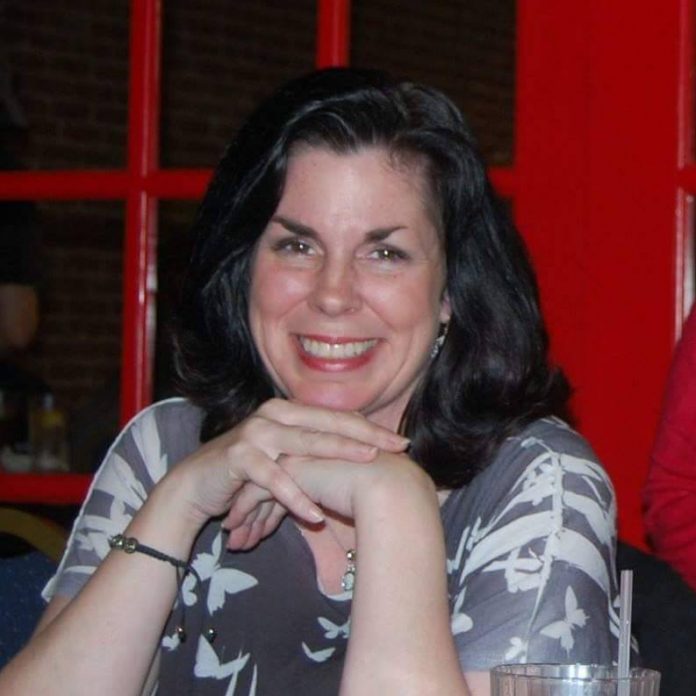 By Wendy Hodge
There is a shirt folded up in my drawer that I may have worn a thousand times. It was a dark gray when I bought it. Now it's a pale gray, almost a non-color. It has been worn and washed to a thinness that you can read through. I know because I tried it yesterday. I spread it out over page 128 of the latest Jodi Picoult book and read the entire page out loud. (That may be one of those things my daughter insists is not wise to share with the world.) My gray T-shirt is what I wear when I curl up in bed to read or when I watch a marathon of The Office with my grown children on the couch. It even saw me through the flu last month…the whisper of it on my skin was the only thing that didn't irritate my already aching body. It has two holes in the front and a seam that is ripping, and it looks dreadful. But I love that shirt. It is my clothing version of comfort food.
On my feet right this minute are a pair of my best friend's socks. They're white with mud stains from our last hunting trip that refuse to come out no matter how much I wash them. They are too big for me, and it's a struggle to keep them on. But they're my favorite. Because he is my favorite. And when I look at them hanging off my heels, I am reminded of all the many ways he is thoughtful and caring and generous.
A pair of black leather boots sits in my closet. They have laces up the back and metal studs around the heels. They are not a weak woman's boots. When they were new, I broke them in walking through New York City…and I was invincible. They've carried me all over O Town for the last three years. And in a few days, they'll walk with me in New York City yet again. My bad ass girl boots are with me for the long haul!
Because my life takes me down many different roads, I have had to purchase some new clothes recently. My best friend and I have joined a hunting group, and up until now I have not owned any camo of my own. Since it's the end of hunting season, I headed to Academy to see what I could stock up on from their clearance rack. Who knew there were so many different camo colors?! In less than 15 minutes, I had found a jacket, some pants, and a cap. Phase I of my new wardrobe was complete.
Now for Phase II… There are some elegant dinners in my immediate future, and they don't sell evening gowns at Academy. So that very same day, I drove to Dillard's and tried on at least a dozen dresses, of all different lengths and colors and fabrics. A couple of hours later, I walked out with a red satin evening gown and a black cocktail dress. Driving home, I saw the camo and the cocktail dress hanging next to each on my back seat, and I smiled at the diversity of my life.
Today my suitcase is open on my bed. The cocktail dress hangs on the back of the door next to the new camo pants and jacket. They smell new and there's not a wrinkle in sight. Adventure awaits us! I smile in anticipation of the memories I'm going to make in my new clothes. Will these become as much a part of me as my old gray t-shirt? Time will tell.
Think back over the thousands of articles of clothing you've bought and worn over the years. If you're like me, most of them serve a purpose and are discarded.
But a few become part of your everyday life… something you don't want to let go of. It is those clothes, I think, that are such an intimate reflection of a person that they hold the power to evoke an almost visceral response. You can walk into the closet of someone you love and breathe them in. The shirts and pants and skirts and coats that hang there carry their scent and, often, memories of times spent together, so tangible you can almost feel them.
In a box under my bed is an old sweatshirt. It's older than my children. I don't remember the time of year or the store where I bought it, but I do remember that my sister and I were sharing a Saturday. We'd been to yard sales and thrift stores, and the car was loaded down with stacks of books we'd been thrilled to spend our "fun" money on.
At one point, standing in someone's yard, my sister had said, "So many books! So little time!" And we'd laughed and been happy knowing that there would never be a shortage of good words to read.
Later that day, I spotted a white sweatshirt on a rack that had those same words printed on it
"So Many Books! So Little Time!" I remember holding it up and calling her name so she would see the funny coincidence.
Her grin is one of those memories I will carry with me through my last moments on earth. I bought that shirt, and she wore it often.
I take that shirt out of its box under my bed almost daily. The irony of the slogan printed on it does not escape me. So many books. So little time. Her scent has long ago faded from the fabric. But the memory of that day comes back just as strong every time I touch that shirt. I can hear her laugh. I can see her smile. And when I board the plane bound for New York on the day before Valentine's Day, I will be wearing my bad ass boots, my socks and t-shirt will be in my carry-on bag, and packed carefully in my checked luggage will be my sister's sweatshirt.
Because this trip is all about words in a book. And she would be so very proud.
Wendy Hodge is an Opelika native, an empty nester and lover of all things Opelika. She previously had a column titled A Word or Ten, which was featured in the Tennessee Star Journal and is currently awaiting release of her first novel with Harper Collins Publishing Company.