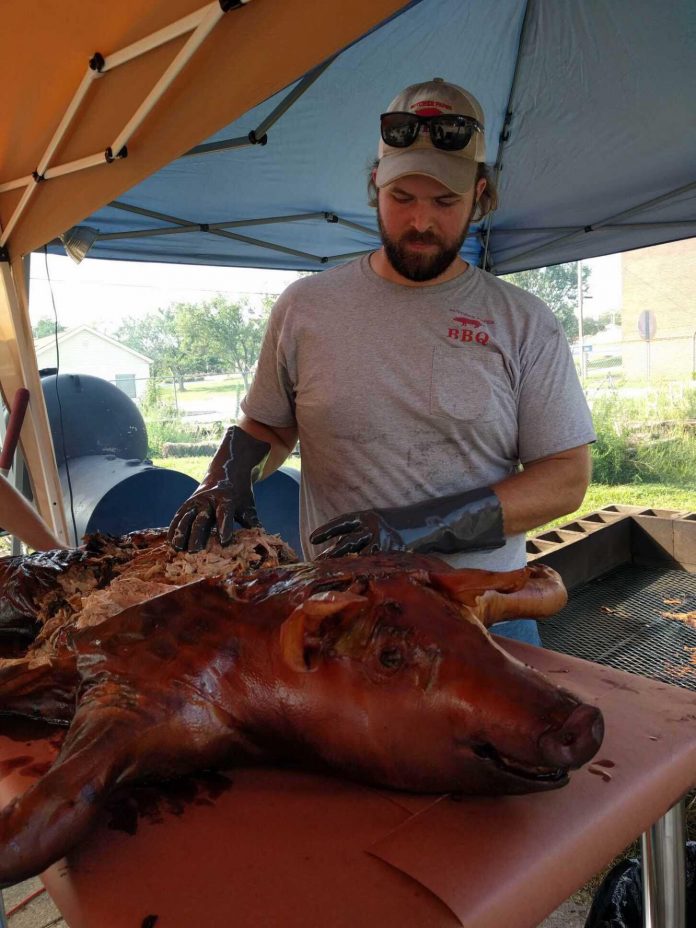 By Anna Riley
For the Opelika
Observer
Butcher Paper BBQ's second-annual "Pig Pickin" will be held June 23 from 6-11 p.m. in the back lot between John Emerald Distillery and Red Clay Brewery at 706 N Railroad Ave in downtown Opelika.
Open to people of all ages, advance, all-you-can-eat tickets start at $30 and are $35 the week of the event. Tickets are limited, so the best way to ensure one is to order in advance at Butcher Paper BBQ's food trailer or online at www.butcherpaperbbq.com.
There will be live music from James Ray Thrash and Josh Fisher as well as headliner Dallas Dorsey.
Mark Coxwell, Butcher Paper BBQ owner, said they will serve a whole hog plus brisket, ribs, and chicken. They will also serve several side options, tea and lemonade to drink, as well as a dessert vendor.
One-hundred people attended last year, but Coxwell said he expects between 200-250 people at this year's event. Currently, Butcher Paper BBQ is a food trailer available for catering and events. All the funds made from this event will go towards finishing construction of their new restaurant this fall at 128 Columbus Parkway.