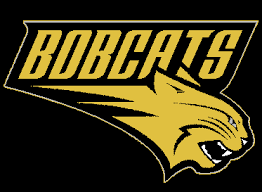 By Morgan Bryce
Associate Editor
Beulah's undefeated season came to an end Friday night, dropping a 20-14 road contest to Bullock County.
The Bobcats owned a 14-12 lead with fewer than five minutes remaining in the contest, but fumbled a squib kick on their own 16-yard line to set up the go-ahead, game-winning score for the Hornets. Beulah attempted a late last-second drive for the win, but turned the ball over on downs at midfield.
Star linebacker and running back Caden Dowdell missed his third-straight game, but the offense still managed to generate 259 rushing yards on 36 attempts.
Quarterback Lonzie Portis put on a show, rushing 14 times for 181 yards and two touchdowns. Starting running back Chris Person was a workhorse, carrying the ball 14 times for 83 yards.
The Bobcats relied little on the pass, as Portis completed only 5-of-11 passes for 24 yards. Quay Johnson finished with two catches for 12 yards to lead all Beulah receivers.
Beulah's defense turned in a strong showing, limiting the Hornets to 219 yards of total offense.
Safety Dylan Coleman dominated in the defensive backfield, finishing with seven total tackles. Middle linebacker Justin Hancock and defensive tackles Grant Webb and Benjamin Gardener finished with six, five and four tackles each, respectively.
On special teams, Isaiah Glidewell maintained a 39 yards-per-punt average and Austin Billingsley connected on both of his extra-point attempts.
With the loss, the Bobcats fall to 5-1 overall, 3-1 in region play.
They return to Bobcat Stadium this Friday to host Montgomery's St. James High School, who also sports a 5-1 record. Both schools only share common opponent, Bullock County, whom the Trojans defeated 41-19 in week three.
This matchup will go a long way in determining final region standings and playoff seedings come November.
Kickoff is set for 7 p.m. Bobcat Stadium is located directly behind the school, which is located at 4848 Lee Road 270 in Valley.