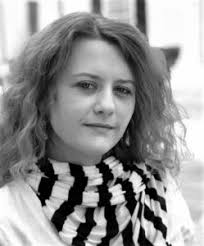 By Sarah West
Growing up in the south meant long summer days spent playing in the creek beds, discovering a snake wrapped round a ladder in a friend's chicken house, observing crawdads and crafting pottery out of clay deposits along spring-fed streams. On occasion, we would unearth some intriguing object; an arrowhead, and our imaginations would paint for us ancient Indian burial grounds. I think back over the objects we found. Perhaps I should have held onto some of them.
We've all read accounts of popular discoveries made in this region. Dinosaur bones, and other exotic relics. To some extent, we equate these discoveries to lottery winnings, and presume them to be a product of chance rather than examining the ground beneath our feet.
Most towns have a historic district, a museum or a library where archives and artifacts might be exhibited. And yet, here at home, for years, we've looked around and proclaimed there's nothing left. In recent days, together we've learned the profound power of further examination. We've seen how one person shares a story, old newspaper clipping or high school program, and many more stories, even proof, emerge. Suddenly locals return to their attics, rummage through the old trunks and dust off tangible threads which tie present to past. Enlightened, now we find ways to preserve this information, and showcase the "ruins" of heritage.
Mentioning the Jones Store strikes a familiar chord with some, and after explaining its original location, many express, "oh yes, I do remember passing that." In my childhood, it was a mere landmark, the old general store – looking place, down passed the Hay Farm, or some such vague descriptive. I knew little about the geography or cultural heritage of this area until local community elders began reaching out to me and talking about it. Now the pastimes of childhood exploration inform current work, and seeks to unearth history. It is all worth saving.
Building upon what remains, is a point of profound importance. Often the substantial ties to heritage are the unsuspecting ruins of the old cabin, the barn, and the store and even the clippings from a decaying shoebox.
The process of building things is an activity which seems to intrigue both young and mature alike. In studio young artists have embraced a project called Building History. As part of the Sarah West Gallery of Fine Art's Cultural Enrichment Initiative, the process of art and design converges in creations commemorating heritage and discovery. Art students take part in opportunities to re-create and construct models of the landmark, now known as the historic Jones Store. Through this endeavor, they've heard stories of the structure's history and of the town's people who remember it best.
As I arrive home, close and lock the gate, I now take a moment of consideration to question what does lay just beneath my feet. The ruin-particles amongst the bedrock may actually be an artifact that we can build upon.
Sarah West serves the Opelika Observer as a contributing columnist, with written works of Cultural Arts relevance and prose. She is a preservation, and conservation advocate, activist, and visual artist of American Illustration with a focus on Regional Narrative Painting. She is founder of the Sarah West Gallery of Fine Art, A Center for Cultural Arts, Smiths Station, Alabama's premier fine arts destination. She is the appointed Official Artist to the City of Smiths Station, a Lee County syndicated columnist, the director of her art center's Cultural Arts Outreach Initiative which partners with local schools to make the arts accessible to all. She also serves a chief curator to the City of Smiths Station, City Hall Art Galleries. She is a founding member of the Smith Station Historic Commission. She is a member of the Women's Philanthropy Board- Cary Center, Auburn University College of Human Science. She is an elected member of the Society of Illustrators- NYC. She mentors art students of every age through weekly classes at her studio located in the heart of Smiths Station, Alabama. To learn more about her work and activism visit, www.thesarahwestgalleryoffineart.com.