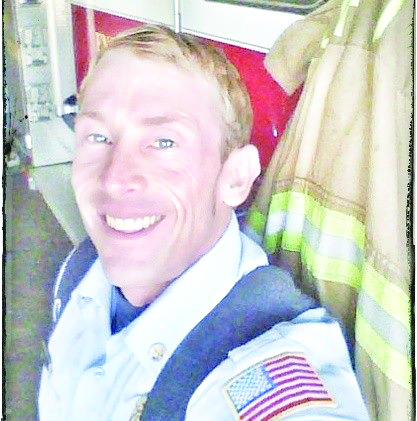 By Morgan Bryce
Associate Editor
Buck Wild Saloon in Smiths Station will hold the "He Ain't Heavy" benefit concert for Opelika Fire Department Capt. David Davis and his family May 20.
Organized by Salem resident Alicia McLeod, the event will bring together local artists for an afternoon of music and fun, and a goal of raising at least $20,000 for Davis.
Davis, an 11-year veteran of the OFD, was airlifted to UAB Hospital for treatment last month after receiving second-degree burns during a fire-training exercise.
With a goal of raising at least $20,000, McLeod said event proceeds will be donated to Davis to cover his personal expenses while he recuperates.
"They (first responders/law enforcement officers) don't do what they do for the pay. It's a deep-seeded thing they do because they really believe in what they do," McLeod said. "We hope that the funds from this (event) will cover most of his expenses while he is unable to work."
Following is a current musical line-up for the event, which is subject to change:
– Vintage, classic hits cover band
– Jackie Lee "Cowboy Jack" Heard, who covers a wide gamut of genres, ranging from Sam Cooke to Prince
– Cody Benefield, Judas Priest cover artist
– Junior Cardiel, pop/rock cover artist
– David McBride and the Razin' Kane Band, old-school and current country cover group
– Tim O'Brien Project, blues and jazz cover band
– Southern Ashe, Southern and classic rock cover band
– Groove Monkey, an across-genres cover band
– Damn Skippy, considered by many as the area's "best metal band"
– Ricky Gunn, up-and-coming country artist.
Donations can be made before, during and after the concert, which is scheduled for 12:30 – 9 p.m. CDT. For more information, visit the "He Ain't Heavy" event page on Facebook. The venue is located at 17695 U.S. Highway 280 E.