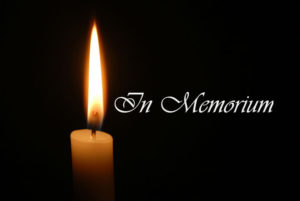 Bubba Johnson
After a lengthy illness, Bubba Johnson died at home in Marvyn, Alabama on October 25, 2019 with his wife by his side. He was 75 years old. Bubba was born in Opelika on July 25, 1944 to parents B.H. Johnson, Sr. and Lillian Wallace Cunningham. His stepfather was Robert Cunningham.
Bubba graduated from Opelika High School where he loved playing football and basketball. He continued his education at Auburn University and went to work for the City of Opelika. He served in many departments and culminated his career as Public Works Director.
Bubba and Lei loved animals. They rode horseback whenever they could and kept a few cows as pets naming them all with the letter "B". Also, they bred, raised, and showed German Shepherd dogs. This hobby took them many places in the United States and blessed them with many lifelong friends.
Most of all Bubba loved his church. He and Lei were founding members of the River of Life Church in Phenix City. Bubba served in many positions and helped in anyway the church needed, from painting the sanctuary to being on the Board of Directors.
He was preceded in death by his parents and stepfather, aunts: Jessie Bailey, Mary Rudd, Inez Lowe; uncles: Dan and Brinkley Johnson.
He is survived by his wife Leilawil SmithT Johnson; sister Evelyn Johnson Senn (Cary); nephews: Kenny, Tim and Jeff Senn; their wives and children and many special cousins.
The family wishes to extend their gratitude to Hospice, especially Tim O'Brian, RNCM and Jessica Williams. Also, we wish to thank Lucille Torbert for the loving care she gave Bubba.
Funeral services were at 11 a.m. Oct. 28 at Jeffcoat-Trant Chapel with visitation beginning at 10 a.m. with Reverend Randy Comer officiating.
In lieu of flowers, please consider a donation to River of Life Church, 509 Idle Hour Drive, Phenix City, Alabama, 36867.
Jeffcoat-Trant Funeral Home directed.