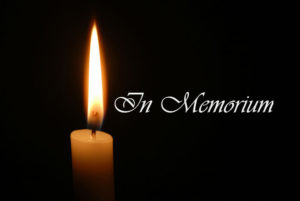 Brooksie Nell
Holloway
Brooksie was born in Randolph County, Alabama on March 22, 1942 to the late Curtis and Cora Pearl Whaley Hollaway. She passed away at her home in Opelika, Alabama on April 2, 2020. She was 78 years old.
Brooksie was a member of Auburn- Opelika Metro SOA Church. She was a Seventh-Day Adventist. She worked at West Point Pepperell and was an Insurance Agent for many years. After retirement, she became a Newspaper Carrier. Brooksie donated her body to Science for research.
She is preceded in death by her parents, Curtis and Cora Pearl Hollaway; children, Sheila Boutwell and Tiffany Freeman.
She is survived by her children; Marlo Hornsby( Lester), Seana Allen, Jesse "Buster" Taylor (Barbara) and Chris Taylor (Deanna), grandchildren; Jeremy, Wade, Ryan, Seth, Sydney, Kraig, B.J., Joanna, Will and Cora, great grand children; Krayson, Mason, Redd, Chris and Ella.